Round Six Reveals 28 GHZ's Version of 'Rule of Sevens'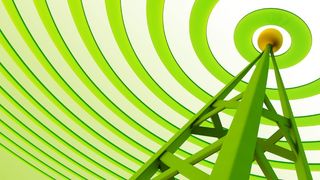 A pattern has developed over the past three rounds of the FCC's auction of 28 GHz spectrum for 5G. In the sixth round, the bid total rose to $69,576,440, up $7 million-plus ($7,362,120 to be exact) from the $62,214,320 bid in round five. That is the third round that saw a $7M-plus bump as 40 bidders vie for 3,072 county-sized licenses.

After round six, there were 2,129 provisionally winning bids (PWBs), which means licenses that have now been bid on, up from 2,121 PWBs the round before.

The FCC launched the auction Wednesday (Nov. 15) with two, two-hour rounds. Bidding is now being conducted in three, one-hour rounds until further notice, which is a way to goose the bidding, with another 5G spectrum auction scheduled to start after this one closes.

Starting Tuesday, the bidding will move to four, one-hour, rounds per day, but with no bidding Nov. 21-24 (Wednesday-Friday) for the long Thanksgiving pre-weekend.

The FCC does not identify who is bidding for which licenses, only the amount bid and the new bid amount, if any, as the auction continues to tick up.

The aggregate minimum bid over all licenses is about $40 million, but the fact that the total is ner $70 million does not mean the minimum has been met for every license, just that the combination of licenses bid for ($69-plus million) exceeds the aggregate total ($40 million) the auction would raise if every license had been bid for at its minimum bid in the opening round and noone upped those bids.

The FCC has set the minimums relatively low to get the spectrum into the hands of those who will build out the next generation of super-fast wireless. In turn, that will both help close the rural broadband divide--many of the licenses are in rural areas--and boost competition to fixed broadband, both FCC goals.

The FCC concedes it has never pushed so much spectrum into the market at one time before (two 5G auctions in a row starting with the 28 GHZ Wednesday [Nov. 14] and the 24 GHz auction immediately thereafter, plus three spectrum auctions slated for next year) with a total of almost 5 GHz of spectrum, or more than all the current carriers have combined. That could mean lower prices given the law of supply and demand, though wireless carriers have repeatedly said they need lots more spectrum for the upcoming internet of everything. The point is to get the spectrum out there "fast," say FCC
officials.
The smarter way to stay on top of the multichannel video marketplace. Sign up below.
Thank you for signing up to Multichannel News. You will receive a verification email shortly.
There was a problem. Please refresh the page and try again.