Philo CEO Andrew McCollum: 'We Think We Have a Fundamentally More Sustainable Offering'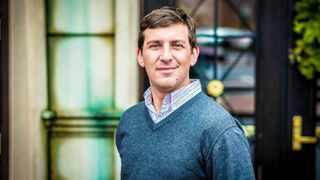 Sony's decision to shutter its five-year-old virtual pay TV service, PlayStation Vue, wasn't all that surprising.
Vue, which was built on a full array of local broadcast and sports channels, had been struggling to maintain its price point amid fast-rising program licensing costs. And competition in the space was intense, with AT&T, Hulu and YouTube all entering the market following Vue's launch in March 2015.
For his part, Andrew McCollum, CEO of San Francisco-based start-up vMVPD Philo, insists that stakeholders in the live-streaming market aren't rattled by Vue's exit. Still, McCollum hopped on the phone with MCN Wednesday to mark Philo safe from the Vue fire, just the same.
MCN:Philo hasn't disclosed a subscriber number. Are you growing?
Andrew McCollum: We're growing 11% month over month this year. I feel like we're on a really good trajectory, and that our fundamental business is very sustainable. We have always taken a very different approach from what you're seeing play out with Vue. Our content mix is pretty different from the other services. We actually see Philo as a nice complement to other services in the marketplace. People subscribe to Philo to get additional channels that aren't included in those packages.
MCN:By 11%, you mean customers?
A.M.: I mean active subscribers. We've been very successful at retaining people in the Philo ecosystem. And over half of our subscribers had no TV service before signing up for Philo. We have an opportunity to grow the market, not just stave off losses. Also, the increase for revenue is actually higher than 11%. We've gotten more efficient on the advertising side, as well.
MCN:What went wrong with Vue?
A.M.: I'll just say that we liked the folks behind Vue—there was a lot that was good about it. But fundamentally, the economics are challenging for those who are sports- and broadcast-focused.
MCN:Will Philo raise prices beyond its current $20-a-month for 58 channel level?
A.M.: I can't say that we'll never raise prices. But we've kept our pricing stable. We did go from two packages to one, but we didn't increase anyone's bill.
MCN:How many people work for Philo?
A.M.: Philo has around 65 people right now. We try to operate really efficiently, and we definitely have the lowest head count in our space. And our technology is really efficient, too. We develop everything in-house. We're not paying extra to have vendors build our service. I think when people compare programming costs to monthly subscriber revenue, the technology platform is really under-appreciated. CDN and other costs can be significant, and they're often ignored entirely by those analyzing the business.
MCN:The streaming market is about to get a lot more crowded with Disney+, Peacock and HBO Max crowding in. How is Philo positioned for that?
A.M.: Again, we look at Philo as a companion to those services. We don't carry programming from Disney, WarnerMedia or NBCUniversal. I actually think it's a positive for streaming TV in general. A lot more people are going to be learning how to get TV through Roku, Amazon Fire TV and other connected devices. It'll make it more appetizing to add multiple subscription services. There will be marketing challenges in the short term—ad real estate is going to be tough to come by, for example. But there are alternatives like direct mail.
MCN:What's Philo's next big move? Are you looking to get bought out?
A.M.: We don't actively look to encourage or court M&A—it's not how we think about the business. We're looking out over the next year or two years, and Philo will look a lot different than traditional TV. I think it will become a lot more social, which is something that TV hasn't really done well. It'll have unlimited DVR, and it'll have a better search and discover interface. It'll be TV with super powers.
The smarter way to stay on top of the multichannel video marketplace. Sign up below.
Thank you for signing up to Multichannel News. You will receive a verification email shortly.
There was a problem. Please refresh the page and try again.