Pay TV Now Infiltrates Only 75% of Households, LRG Says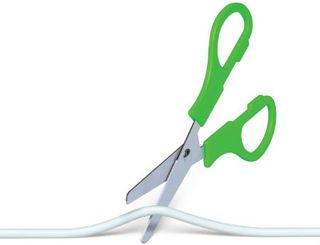 The percentage of U.S. homes that subscribe to a pay TV service has dipped to 75%, down from 84% in 2014 and 87% in 2009, according to Leichtman Research Group (LRG).
With the rate of cord-cutting reaching an all-time high of -3.8% in the third quarter, erosion of the pay TV ecosystem is hardly unexpected. But the aggregate impact is somewhat interesting, nonetheless.
Related: Cord-Cutting Will Reach -3.8% in Q3, Analyst Says
LRG noted the steadily increasing price of pay TV service: The mean subscription bill is now $109.60, an increase of 6% since 2016.
The findings come from LRG's latest annual report, Pay TV in the U.S. 2019, which is based on a telephone survey of 1,115 households.
As expected, much of the news for cable, satellite and telco video operators is bad.
> 60% of U.S. pay TV subscribers bundle TV with other telco services, down from 67% in 2014.
> 83% of adults 45 or older subscribe to a pay TV services, compared to 64% of those ages 18-44.
> For the first time since 2010, less than half (47%) of U.S. TV sets are connected to a pay TV set-top.
> 27% of TV homes have an over-the-air antenna; the figure is 57% for non-pay TV homes.
> 54% of TV households have both pay TV and SVOD service.
"Three-quarters of households that use a TV currently subscribe to a pay-TV service. This is similar to the total receiving an SVOD service," said Bruce Leichtman, president and principal analyst for Leichtman Research Group, Inc. "With more options for watching live and on-Demand video, consumers are increasingly choosing to cobble together the services that meet the viewing and economic needs of their household."
The smarter way to stay on top of the multichannel video marketplace. Sign up below.
Thank you for signing up to Multichannel News. You will receive a verification email shortly.
There was a problem. Please refresh the page and try again.