Pay TV Catches (Pointless?) Flack for Minuscule DVR Sleep Mode Energy Savings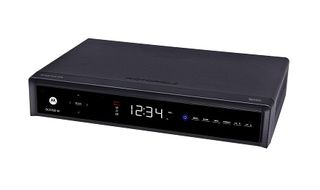 Last week, the NCTA put out an announcement touting an energy savings valued at $3.5 billion since top pay TV operators and vendors began working back in 2012 to lower energy consumption of set-tops.
Of course, as is usually the perspective of the tech press, the the linear pay TV industry's glass is half empty.
Related: NCTA: More Than 100M OTT Devices Were Used in 2017 to Access Pay TV Services sans Set-top
As noted by VentureBeat, the typical power-saving mode on the average pay TV DVR delivers a minuscule energy savings—a dynamic the site compared to the "close door" button on elevators, which have generally been inert since the Americans with Disabilities Act was passed.
"They knew people feel better with a button to push when they are feeling impatient," VentureBeat writer Joe Bamberg noted. "It seems cable and telco companies have taken their cues from elevator manufacturers in the design of their DVRs."
Bamberg analyzed data compiled by D+R International, the independent auditor who has analyzed the six-year energy savings progress generated by the pay TV industry-wide consortium. He also factored in energy-use data from pay TV companies including Comcast.
An Arris-made Xfinity DVR, he noted, consumes 24.5 watts while on power-save/standby/sleep mode—just 5.7% less juice than the 26 watts it uses when it's in its full operational setting.
This is unnecessary, Bamberg noted, given that other video devices figure out how to power up and down quickly with significant energy savings. Sony's PlayStation 4, for example, gobbles up 137 watts while powered on, but only 8.5 watts while it's sleeping.
Bamberg said that many pay TV set-tops use Broadcom BCM 7425 chip, which has four different sleep modes. "One of the sleep modes would bring your cable box back to full operation from an extremely low power, deep sleep in five seconds," he wrote. "A simple software tweak could enable low power mode and significantly reduce energy usage while imposing negligible manufacturing costs on the cable providers."
Interestingly, Bamberg based his findings on D+R's August 2017 report, which studied 2016 set-tops and not the latest D+R report issued last week--and cited by the NCTA in the cable lobbying org's much more positive spin on pay TV set-top energy use.
While both reports support the author's conclusion, the most recent one studying 2017 set-tops has a few green shoots in terms of sleep mode energy performance.
For example, the Charter's Technicolor-made model 8640HDC2 DVR delivers nearly a 22% electricity savings while in sleep mode. DirecTV's H44-500 saves only 9.6% of power in sleep mode, but it only uses 10.4 watts while in full operation.
The pay TV industry seems to disagree that its DVRs can be powered up quickly from more energy-efficient levels of sleep.
"While some power scaling successes have been achieved, set-top boxes in 'light' sleep mode typically use much of the power that they consume in on mode, and trialed 'deep' sleep modes had re-start times too lengthy to be tolerated by consumers," D+R noted in its latest report.
Bamberg seems to shoot down this industry-side assertion effectively. But perhaps the focus on sleep mode efficiency misses some larger points.
Overall, pay TV DVRs used 11% less power than they did in 2016, according to the latest D+R report, and a whopping 46% less than they did in 2012, when the industry-wide power-saving collaboration started.
The list of set-tops studied by D+R in 2017 includes an increasing number of thin-client devices, most of which use less than 10 watts in full operation.
While U.S. pay TV operators had around 52,673,000 DVR set-tops in the market in 2016, the number declined to 49,891,000 last year. In fact, the number of thin-client and "non-DVR" pay TV set-tops declined, too, as cord cutting and the rise of virtual services began to transform consumer engagement habits in earnest. The number of all U.S. pay TV set-tops in the market dropped about 5.6% to 201.7 million.
Is the point moot?
"Smart TVs are absolutely part of our strategy and our vision," said Comcast's Xfinity services chief Matthew Strauss, telling Fast Company last month that the No. 1 cable operator is now full onboard with streaming its X1 platform to connected TV's instead of delivering it with a leased proprietary set-top. "When you look at the video landscape today, there are more choices than have ever been available before at the touch of a remote. It's a good time to be alive if you like television."
Weekly digest of streaming and OTT industry news
Thank you for signing up to Multichannel News. You will receive a verification email shortly.
There was a problem. Please refresh the page and try again.