Nick Troiano, President, Blackarrow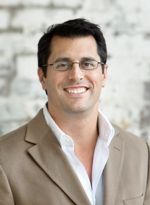 Nick Troiano is tackling a challenge that has stymied the cable industry for years: how to generate meaningful advertising revenue from video-on-demand programming. Cable operators have long been seeking the ability to easily insert fresh, relevant advertising within free ondemand content, as opposed to prepackaged ads that are assembled weeks or months in advance.



"VOD is simply unmonetized," notes Troiano, 36, who joined BlackArrow as president in March 2009. The San Mateo, Calif.-based, venture-backed company sells software for inserting targeted ads on either pay-TV or online platforms. It is pitching both cable operators and programmers with separate but related products for VOD, which Troiano describes as the "low-hanging fruit" in the larger advanced advertising market.

So far, BlackArrow has gained its most significant customer in Comcast, which is now using Black- Arrow's software in its Jacksonville, Fla., system to dynamically insert ads in VOD programming from outlets such as PBS Kids Sprout and FEARnet. The company also has trial deployments with Bresnan Communications and Fox Cable Networks.

Troiano came to BlackArrow from Internet portal Yahoo, where as VP of business development he managed sales partnerships with large programmers such as Turner. He joined Yahoo in February 2008 through its acquisition of Internet advertising platform Maven Networks, which integrated online video ads for customers including Scripps Networks and Fox News. Prior to that, he had worked as executive VP of strategy and business development at content management provider ClearStory Systems, and as president of digital asset management firm WebWare.

Troiano began his career in investment banking after graduating from Davidson College in 1996, and from 1997 to 2002 worked for SCP Private Equity Partners, a late-stage venture/early stage private equity fi rm located outside Philadelphia. While at SCP, Troiano earned his M.B.A. from the University of Pennsylvania's Wharton School, and learned about the broadband and interactive video markets from SCP's investments in companies such as The Platform and BIAP (now FourthWall Media).

Troiano says his diverse experience in technology, in particular his time at Maven, has taught him one core lesson that he keeps in mind as he tries to grow BlackArrow's client list. "No matter how good a technology is or how good an experience is, in the TV or advertising world if people can't sell it, it doesn't matter. You can introduce new technologies, but if the advertising salespeople don't know how to sell the technology's benefits, they'll never be able to get higher CPMs from the agencies."
Broadcasting & Cable Newsletter
The smarter way to stay on top of broadcasting and cable industry. Sign up below.
Thank you for signing up to Broadcasting & Cable. You will receive a verification email shortly.
There was a problem. Please refresh the page and try again.