NBCU's Burke Kicks Dirt on vMVPD Era: 'That Excitement Is Now Going Away'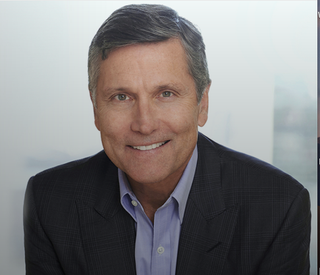 A year ago, NBCUniversal CEO Steve Burke interjected a seed of doubt in the fast growing virtual pay TV market, noting that his company had seen slowdowns in the sector from the perspective of program licensing.
Four earnings calls later, with what had been the fastest growing virtual MVPD (vMVPD), DirecTV Now, in a tailspin, and all the major services significantly upping their prices, Burke engaged investment analysts in a proverbial "toldja."
"For maybe three or four calls in a row, we [have said that we] thought that virtual MVPD growth was probably unsustainable, and that's proven to be the case," Burke said during Comcast's Q1 earnings call Thursday. "They had promotional pricing and they would gain a fair amount of subs. And actually at one point the gain on the virtual MVPD side pretty much offset the loss on the traditional MVPD side. That trend, I think, is over."
Related: Philo Becomes Latest vMVPD to Raise Rates
Like all cable companies confined to regional footprints, however large, Comcast sat on the sideline as satellite TV operators Dish Network and AT&T, as well as technology companies including Sony and Google, launched skinny programming bundles over the top. Fueled by low prices and steep promotional discounts, these services grew quickly from 2016 through the middle of last year.
AT&T's DirecTV Now had been the fastest grower, expanding to nearly 2 million subscribers by the end of the second quarter of last year. It was around that time that AT&T realized it had around half a million users paying virtually nothing for the virtual service, and that the $45-a-month product was unsustainable.
After quitting promotions cold turkey and upping the price, AT&T executives declared DirecTV Now "sustainable" during their own earnings call this week. But the platform has lost 350,000 users over the last six months.
Within the Philadelphia office towers of Comcast, you will find no credit given to AT&T for trying to innovate its way out of the cord cutting problem.
"I think we all believe that [linear pay TV is] a quite challenged business model, and there was a bit of excitement as everybody rushed into the [vMVPD] business over the last year or so," Burke said. "And that excitement now is going away."
The smarter way to stay on top of the multichannel video marketplace. Sign up below.
Thank you for signing up to Multichannel News. You will receive a verification email shortly.
There was a problem. Please refresh the page and try again.