Video Cord Cutters Averaged 395.7 GB of Internet Usage in Q1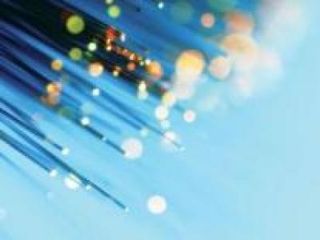 U.S. consumers who take wireline internet from their telecom service provider but not TV averaged 395.7 gigabytes of usage in the first quarter—that is 120 GB more than the general average.
Indeed, video cord cutting continues to result in more streaming, with so-called power users—those who averaged more than 1 terabyte of monthly consumption—doubling to 4.2% in Q1.
These power users accounted for 6.5% of internet-only homes in Q1 vs. just 2.2% for subscribers who bundle video with broadband.
Median usage for internet-only consumers was 294.5 GB vs. 93.8 GB for bundlers.
These metrics will become increasingly relevant as usage of things like 4K streaming grows, with many internet service providers charging a premium for consumption exceeding 1 TB.
Related: 1-TB 'Power Users' Nearly Doubled in 2018: Study
The numbers were released by OpenVault, which provides analytics and tech solutions for broadband operators.
The Q1 numbers represent a slight uptick from the full-year 2018 figures OpenVault released in January. At that time, OpenVault said that power users represented 4.12% of the overall U.S. customer base. Overall average usage was 268.7 GB.
In the first quarter of 2019, OpenVault said, U.S. broadband users overall averaged 273.5 GB of internet consumption, a 27% year-over-year uptick.
Notably, the portion of users consuming more than 2 terabytes per month more than doubled to 0.38% from 0.16%.
In their first-quarter earnings reports, both Comcast and Charter reported significant year-over-year upticks in median internet usage.
The smarter way to stay on top of the multichannel video marketplace. Sign up below.
Thank you for signing up to Multichannel News. You will receive a verification email shortly.
There was a problem. Please refresh the page and try again.