Moffett Downgrades AT&T to 'Sell'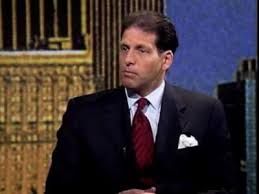 MoffettNathanson principal and senior analyst Craig Moffett downgraded AT&T to "sell" from "neutral" a day after its blockbuster deal to acquire Time Warner was approved, adding the transaction will do little to right what has been a faltering ship.
U.S. District Court Judge Richard Leon approved the AT&T-Time Warner deal on Tuesday, urging the U.S. Dept. of Justice not appeal his decision and setting the stage for a June 20 completion of the deal. But Moffett said after a nearly two-year process, Time Warner can provide a short-term cash flow boost to the new company, but it won't be enough to stem what has been years of bleeding.
Related: AT&T, Time Warner Cleared to Merge
The new AT&T will carry a tremendous debt load -- $249 billion, according to Moffett's estimates (if AT&T were a country, its debt would be between Indonesia and the United Arab Emirates) – that will have to be supported by shrinking cash flow. Moffett also lowered his 12-month price target on AT&T stock to $28 per share from $35 per share.
In a research note, Moffett said the problem isn't Time Warner as much as the rest of AT&T's business. Video distribution revenue – basically DirecTV – fell 6.2% in the last quarter and consumer broadband revenue is down 3.2%. Wireless revenue is down 1.7% and commercial wireline, which Moffett said is a business about as big as Time Warner itself, is down 3.3%.
On the cash flow side, EBITDA at the Entertainment Group was down 19% and fell 5.2% in the wireless segment. Moffett said a lot of that is self-inflicted – AT&T has been an aggressive bundler of products, in some cases heavily discounting services – but he added there are no signs that any of the pressures on AT&T's business segments will ease soon.
"Time Warner is but a small bucket with which one might bail out a sinking ship," Moffett wrote.
The smarter way to stay on top of the multichannel video marketplace. Sign up below.
Thank you for signing up to Multichannel News. You will receive a verification email shortly.
There was a problem. Please refresh the page and try again.