Locast Launching in Houston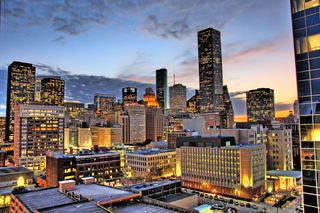 Locast, the local TV station streaming service, is adding its third market, Houston, as of Aug. 20, according to the Sports Fans Coalition New York, the nonprofit behind the service.
Locast launched Jan. 11 in New York without the knowledge or consent of, or compensation to, the 13 TV stations, including stations owned by the Big Four networks, whose signals it is delivering free to fixed and mobile broadband devices. It is relying on copyright law that allows a nonprofit to retransmit local TV station signals without getting a copyright license.
The service expanded to Dallas on Aug. 2, with a promise of more markets soon.
Locast can charge a fee, but only to cover costs. It is asking for donations to do just that.
"Houston, we have liftoff," said coalition chair David Goodfriend. "This great American city famous for rockets and energy is a perfect fit for Locast. Now residents of Houston, even those who cannot receive an over-the-air signal, can watch their local broadcast stations on any Internet-enabled device."
The plan is to add at least two more markets in the coming weeks.
Goodfriend says the services in New York and Dallas now have "tens of thousands" of users.
For more of this story, visit broadcastingcable.com.
The smarter way to stay on top of the multichannel video marketplace. Sign up below.
Thank you for signing up to Multichannel News. You will receive a verification email shortly.
There was a problem. Please refresh the page and try again.