LEA Awards to Laud Leaders, Advocates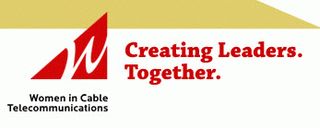 The 26th Annual LEA Awards — honoring leadership, excellence, advocacy — will be celebrated Thursday, Nov. 29, at a gala luncheon at the Beverly Hills Hotel. Women in Cable Telecommunications of Southern California will honor six leading female media executives (cited here) and welcome two special guests, former FCC commissioner Mignon L. Clyburn and former WICT national board member and past Style Network president Salaam Coleman Smith. Hosting the event are Emmy-winning entertainment journalists and producers Erica Olsen, with CBS Los Angeles, and Mark Steines. For more about the awards and event, visit socalwict.org.
Sarah Aubrey is executive vice president of original programming for TNT. She joined the network in February 2015 as a key member of the new executive team under Kevin Reilly, president of TBS and TNT, chief creative officer for Turner Entertainment. She is responsible for overseeing all development and production of original series and miniseries for the network's rapidly expanding programming slate. Since joining TNT, Aubrey has green-lighted several series including the network's highest-rated summer hit, Claws. She also helped to develop the TNT series Animal Kingdom, Good Behavior and The Alienist. Prior to joining TNT, Aubrey was partnered with Peter Berg in their production company, Film 44. Together with Berg, she produced such projects as the acclaimed film and television series Friday Night Lights.
Jamia Bigalow is senior vice president, distribution marketing for Fox Networks Group, overseeing strategies to support linear and nonlinear distribution and generating greater brand awareness for Fox's portfolio of networks. She directs the development of partnership campaigns that align business objectives for the company's network brands, which include Fox, FX, National Geographic, Fox Sports and Fox News Channel. She also oversees marketing efforts surrounding retransmission consent and channel carriage agreements. Before joining Fox, she was among the first employees of NFL Network.
Rhonda Crichlow is senior vice president and chief diversity officer of Charter Communications, responsible for the overall strategic development and implementation of Charter's diversity and inclusion strategy. She joined Charter after 10 years with Novartis Pharmaceuticals, where she most recently served as VP and head, U.S. diversity and inclusion, president of the Novartis U.S. Foundation and a member of the Innovative Medicines Executive Committee. She joined NPC as the executive director of philanthropy and community development in 2006.
Sarah Harden is the CEO of Hello Sunshine, a media brand anchored in storytelling, creating content that changes the narrative for women. Harden partnered with founder Reese Witherspoon to form Hello Sunshine, leading the first investment into the company on behalf of Otter Media where she served as president. Harden earlier led Otter Media, a privately held joint venture between AT&T and The Chernin Group which she helped form in April 2014 to acquire, invest in and launch global over-the-top video services, with companies including Fullscreen, Roosterteeth, Ellation, Crunchyroll, Gunpowder and Sky. Otter was sold to AT&T in 2018.
Amy Introcaso-Davis is executive vice president, development and production for E!. She oversees all unscripted development and production for the global pop-culture brand, including popular series Keeping Up With the Kardashians, Total Divas, Hollywood Medium With Tyler Henry and Botched. Prior to joining E!, Introcaso-Davis served as executive vice president, programming and development at GSN, where she was responsible for the program strategy that led to five years of consecutive growth. Before GSN, Introcaso-Davis served as a production executive at Oxygen, Bravo, Lifetime and Fox.
Linda Kavanaugh is vice president of human resources for Cox Communications' California operations. She provides leadership and strategic direction for employee relations, leadership development, training, performance management, benefits administration and safety and security for the company's employees in Orange County, Palos Verdes, San Diego and Santa Barbara. She also leads the company's Diversity Council of employees in California. She joined the Cox Human Resources team in San Diego in 1996, rising through the ranks to her current role in 2017.
Mignon L. Clyburn served on the Federal Communications Commission from 2009 to 2018, and as acting chair from May to November of 2013. During her nearly nine years at the FCC, she was committed to closing persistent digital and opportunities divides that continue to challenge rural, Native and low wealth communities. Previously, she served 11 years on the South Carolina Public Service Commission. Before that, she was the publisher and general manager of the Coastal Times, the Charleston-based weekly newspaper focusing on issues affecting African-Americans. She is currently a fellow at the Open Society Foundation, continuing to champion efforts to eliminate predatory rates for prison telephone services.
The smarter way to stay on top of the multichannel video marketplace. Sign up below.
Thank you for signing up to Multichannel News. You will receive a verification email shortly.
There was a problem. Please refresh the page and try again.