Kagan: Global IPTV Overtakes Direct-to-Home Subs in 2018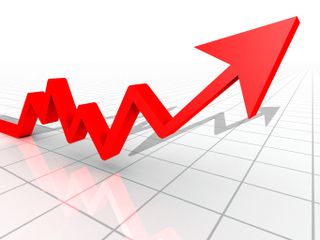 IPTV surpassed direct-to-home distribution as the second largest multichannel platform in the world in 2018 after cable TV, helping to boost overall multichannel subscribers by 3.1% globally, according to Kagan, a unit of S&P Global Market Intelligence.
According to Kagan, IPTV accounted for 23.4% of the total market of 1.07 billion homes globally. In addition, Kagan predicts that IPTV will report a 7% compound annual growth rate over the next five years, second only to pay digital terrestrial television, which will grow at an 8.5% CAGR over the same period.
While cable TV is expected to remain the largest multichannel platform over the next five years, Kagan estimates its subscribers will decline at an 0.3% rate by 2023, largely because of customer migration to IPTV in Asia Pacific and Western Europe.
Kagan added that the global multichannel market grew by 3.1% year-over-year in 2018, with China, India and the U.S. remaining the largest regions. Those three countries collectively accounted for 57% of the global subscriber total in 2018. China and India alone are expected to account for 50% of the global market by 2023, Kagan said.
Global multichannel household growth will continue to slow with most markets across Europe, North America and advanced multichannel markets in Asia reaching saturation, but Kagan also predicted that the number of multichannel subscribers worldwide will rise 2.4% annually over the next five years, reaching 1.21 billion. Other highlights from the Kagan report include:
The global multichannel economy generated $230.06 billion in video service revenues in 2018, projected to increase to $245.41 by 2023;
Multichannel penetration crossed 60% in 2018 and should rise to 61.2% over the next five years;
The effects of cord cutting are only observed in North America where multichannel subscribers, revenue and penetration are projected to decline in the foreseeable future;
Cord cutting also impacted a handful of oversaturated markets, including Singapore and Hong Kong, which led to subscriber losses and household penetration declines;
In Europe, the biggest threat to traditional multichannel posed by DTT platforms lies in the integration of OTT and catch-up TV services, as well as the ability to stream channel packages via hybrid boxes.
The smarter way to stay on top of the multichannel video marketplace. Sign up below.
Thank you for signing up to Multichannel News. You will receive a verification email shortly.
There was a problem. Please refresh the page and try again.