How Walmart Is Winning on Facebook With Branded Content Video Partnerships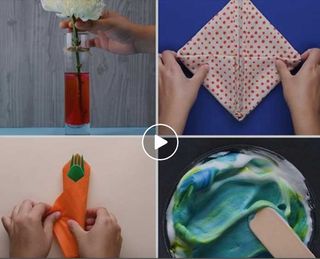 Multichannel News has teamed up with social video analytics company Tubular Labs for a recurring look at how various content creators are deploying video to reach audiences online. In this brand-focused edition, a look at how Walmart works with its partners to spark engagement on Facebook.
In the last 90 days, Walmart has worked with 60 partners to create branded videos published to Facebook. Its partners vary from digital natives including Tastemade and So Yummy to traditional media personalities such as Ellen DeGeneres and Today's Kathie Lee Gifford and Hoda Kotb.
Many of the videos created with digital brands are in the popular "how-to" style—and whether about making a delicious treat or crafting springy decorations, it's clear that the explanatory approach resonates with audiences, racking up millions of views.
The videos made with traditional media partners typically take things into a more personal, narrative realm. The styles together make for a well-rounded portfolio of branded content that appeals to a wide audience.
Below, the top five Facebook videos (ranked by views) that Walmart has sponsored in the last few months:
1. Spring into action with these 6 Easter Table Party Ideas!
Partner: Blossom
Views: 13.2 million
2. These 5 minute mug cake creations are perfect for the whole family!
Partner: So Yummy
Views: 12.6 million
3. I've got a basket, got a basket full of sunshine...3 budget-friendly baskets to gift this Easter!
Partner: Blossom
Views: 10.8 million
4. Making brunch for a crowd? Knot a problem!
Partner: So Yummy
Views: 9.3 million
5. These women can't get over their gorgeous makeovers
Partner: Today Style (via Kathie Lee and Hoda)
Views: 5.5 million
The smarter way to stay on top of the multichannel video marketplace. Sign up below.
Thank you for signing up to Multichannel News. You will receive a verification email shortly.
There was a problem. Please refresh the page and try again.