Hoosier State's Geller Makes His Way in L.A.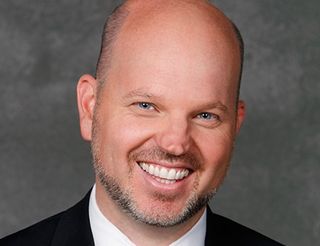 Glenn Geller has come a long way, in every way, since he set out two decades ago from sleepy northwest Indiana for Los Angeles. At one point, he was pulled over for speeding his little Ford Escort, with no AC or radio, through the Arizona desert. Geller came clean to the cop—he was headed for L.A. to make a new start, and he was flat broke. He got off with a warning.
The SoCal sun has shone on him ever since. In September, Geller, with CBS since 2001, was named the network's entertainment president, succeeding Nina Tassler. The promotion is still sinking in. "It's so amazing in this business that you can come here with literally nothing," Geller says, "and really end up with something."
Geller's promotion may have prompted a chorus of "Who?" around Hollywood. But Leslie Moonves, CBS Corp. president and CEO, says it surprised no one at the network. "I'm very impressed by Glenn's knowledge of the business, his taste, his character, and his stubbornness to fight for what he believes in," says Moonves. "He's not afraid to stand up to me, which I appreciate, as much as people might think otherwise."
California Dreaming
The genial Geller had a typical childhood in the suburbs of Chicago, where he participated in sandlot sports and his school's marching band. He describes the Calumet Region as something of a No Man's Land—not quite Chicago, but not very Indiana either.
After getting his master's at Northwestern, Geller told his family he was heading to L.A. His folks asked if he was serious. When Geller said he was, his father announced they would drive out in his truck, with the younger Geller's Escort in tow.
"I really loved that journey," Geller recalls. "I got to know my father in a different way. I asked him a lot of questions I probably would not have gotten to ask." The one negative was an accident in Texas, which meant Dad could no longer tow the Escort.
After arriving, Geller reached out to every Northwestern grad he could and found work as an assistant in Fred Silverman's production shop. Silverman, who had held top posts at multiple major networks, including president of NBC, recalls Geller as ambitious. "You can tell in a second if someone is bright, alert and inquisitive," Silverman says. "Glenn was all three."
Reading scripts and assisting a TV legend, Geller got a good look at how hits were made. "The real lesson was, you have to go with your gut," he says. "Fred had a real strong opinion about what he thought would work."
Geller moved to 20th Century Fox Television, where he was dubbed "Mr. CBS" by colleagues when a pair of his projects, Judging Amy and The Education of Max Bickford, aired on the rival network. So it was fitting that he soon landed at CBS. Geller toiled in current programming at both the network and the studio, giving him a keen perspective on the business.
Being an entertainment division president these days is much different than it was even five years ago, with OTT platforms not only competitors but buyers of network fare as well. Moonves says Geller has proven adept at reading the new landscape. "It became evident that this guy has the mind of a network entertainment president," says Moonves.
When he's not working, Geller and his husband, Jim, sing in a gay/lesbian chorus and remodel their L.A. home. "I spend my weekends at Lowe's, doing home improvements," he says. "Like a lot of America."
Geller has a big rebuild in front of him at CBS. He sees promise in rookie shows including Limitless and Life in Pieces and wonders why some of the net's veteran programs, such as Elementary, do not get the buzz of OTT series.
But he'll take broadcast's reach over buzz any day. "People welcome us into their living rooms," Geller says. "They want to watch the good guys beat the bad guys. They want to laugh really hard. That's what makes this the best game in town."
Broadcasting & Cable Newsletter
The television industry's top news stories, analysis and blogs of the day.
Thank you for signing up to Broadcasting & Cable. You will receive a verification email shortly.
There was a problem. Please refresh the page and try again.