Forbes Recognizes Altice USA as One of America's 'Best Employers' for 2019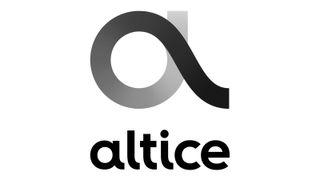 Altice USA has been selected by Forbes magazine as one of America's "Best Employers" for 2019.
Forbes and online statistics company Statista asked about 50,000 people across the country working for companies with at least 1,000 employees across 25 industries to evaluate his or her employer in order to field this year's rankings. Topics in the survey included talent development, benefits, workplace, company image, and communications.
Altice USA, which has about 12,185 workers, ranked 404th out of 500 Large Employers (companies with 5,000 employees or more), according to Forbes.
"Every one of our employees across the company deserves to be celebrated for this tremendous achievement because it's with their commitments and attitudes that Altice USA is a great place to work," Altice USA CEO Dexter Goei said in a press release. "It's thrilling to see how our people – both long-tenured and new – have come together to make Altice USA a special place. I'm extremely proud of the company we've built together and know we have no limits on the heights we can reach."
According to the magazine, Statista surveyed 50,000 people working for companies with businesses with at least 1,000 employees. The surveys were anonymous, and respondents rated, on a scale of 0 to 10, how likely they would be to recommend their employers to other people. They were then asked to nominate companies in industries outside of their own. The final list ranked the 500 large and 500 midsize employers (1,000 to 5,000 employees) that received the most recommendations.
The smarter way to stay on top of the multichannel video marketplace. Sign up below.
Thank you for signing up to Multichannel News. You will receive a verification email shortly.
There was a problem. Please refresh the page and try again.