For Sony, the Success of 'The Last of Us' Won't Be the Last of Its Cross-Platform, Arms Dealer Strategy
The hit videogame adaptation signals a couple of bigger strategies that the broader video business will be watching closely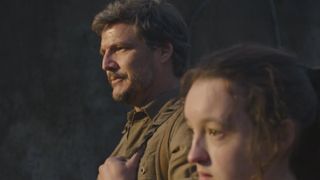 (Image credit: HBO)
That didn't take long. HBO renewed The Last of Us, a drama series based on a celebrated pair of video games, for a second season just two episodes into the first season. Of course, the numbers were compelling, even for parsimonious Warner Bros. Discovery: 5.7 million viewers tuned in on HBO or HBO Max for Ep. 2, up 22% from a debut that was the service's second-best since 2010.
More broadly, the success of The Last of Us signals a couple of bigger strategies that all of Hollywood will be watching closely: the increasing viability of video games as IP resource, and arms dealer as survival strategy. Was Sony's approach on both right all along, at least in this fast-evolving new era of streaming video?
Yes, The Last of Us creators, led by executive producers Craig Mazin and Neil Druckman, deserve a lot of credit for making a taut, compelling tale about survival and hope in a horrific, globe-girdling pandemic.
Mazin knows plenty about post-apocalyptic settings, having created 2019's claustrophobic and bone-chilling limited series Chernobyl, dramatizing the 1986 nuclear disaster that continues to haunt Central Europe. The show won 10 Emmys, including one of the big ones, best limited series.
Druckman, by contrast, knows a bunch about video games as co-president of Naughty Dog, one of his industry's most consistently successful development studios. Along the way, Druckman has co-written a long string of hit titles, including the disquieting world of The Last of Us, set in a time where a version of the Cordyceps fungus that turns ants into zombies starts affecting humans, leading to a collapse of civilization. The original scooped up boatloads of "game of the year" awards in 2014, and spawned a successful sequel, now to be the basis for the TV series' second season. The two games have sold more than 37 million copies.
Sony bought Naughty Dog way back in 2001 (opens in new tab), and has counted on the Santa Monica-based studio as a major supplier of PlayStation games since. More recently, Sony finally began leaning on Naughty Dog as a creator of potential hit TV shows and movies, leaning into a promise it first made back in the 1990s after buying Columbia Pictures and then launching the original PlayStation.
That cross-platform strategy paid off last February with the release of a theatrical feature based on another Naughty Dog franchise, Uncharted, which has yielded four major games since 2007 that also have sold millions of copies.
Uncharted's movie version, starring Tom Holland as treasure-hunting adventurer Nathan Drake, generated $401 million in worldwide grosses, at a time when many people still weren't going to theaters. Holland was already on a hot streak, coming off the lead role in 2021's Spider-Man: No Way Home and its $1.9 billion in worldwide gross, but it cemented his newfound status as a box-office hero.
Uncharted marked new territory for Holland, Naughty Dog and Sony. Unlike the Spider-Man franchise, Uncharted is home grown. Sony doesn't need to coordinate with Disney's increasingly arcane Marvel Cinematic Universe canon, nor pay the Mouse House a share of the profits.
Now comes The Last of Us, which likely won't be the last of the home-grown home runs that Sony can harvest from its 20 first-party development studios in Japan, Europe and especially North America. With that opportunity comes the sneaking suspicion that video-game adaptations don't have to suck, and may be more common going forward, with more common chances of success.
Hollywood has been turning video games into films for years, perhaps no more notoriously than by Uwe Boll, the pugnacious German producer-director behind a dozen or so cinematic game adaptations -- including House of the Dead, BloodRayne (and its sequel!), and Alone in the Dark -- that collectively earned him a "worst career achievement award" in 2009 from the Razzies. That is bad.
But the cross-pollination between games and Hollywood has been improving for years, in both directions. Cinematic cut scenes in video games have long relied on film's visual vocabulary, even inserting visual effects such as lens flare to add to the verite'.
Now it's going the opposite direction too. Writer/director Paul Schrader noted briefly on his Facebook page earlier this month that "multitasking, video games and digital filmmaking have changed the language of cinema."
The notoriously grumpy Schrader may not have intended his observation as a compliment, but he's right to note that a $184 billion game industry is also affecting adjacent creative pursuits such as video (think virtual production, Unreal Engine and The Mandalorian, for instance).
Certainly, Netflix is betting on the opportunity, launching a games division not even two years ago to help drive fan engagement with mobile titles based on some of its biggest streaming franchises. Now, the company wants to hire a game director (opens in new tab) for "a brand-new AAA PC title." It's a big step beyond quickie mobile titles into more ambitious and expensive projects, like The Last of Us and Uncharted.
Sony's studios are as rich a potential source of intellectual property as the books, podcasts and rebooted old shows that fill out everyone else's feature and series slates. It's a promise Sony has floated since at least 1994, when it released the first PlayStation, and five years after it bought Columbia Pictures.
And Sony appears poised to take advantage of the other part of its recent strategy, eschewing the loss-making transformation into a streaming-video company for its library of features and TV series. Instead, Sony has quickly become a foremost practitioner of the arms dealer strategy, selling its projects to just about any platform with the cash to outbid others.
We'll find out how well Sony's strategy is paying off when the company reports its quarterly earnings on Thursday. But the company is already signaling confidence, filing on Jan. 10 plans (opens in new tab) to repurchase about 1.1 million shares of stock for about $88 million.
That's not a big buyback, even compared to the production budget of the next Spider-Man, but if you're losing billions of dollars from streaming like most of the rest of the Hollywood media companies, a share buyback of any size is the last thing you announce.
Confidence in Sony's approach is reflected in the company's stock price too. While it's down about a fourth from last January's peak, at $90 a share on the NYSE this weekend, it's still up about 30% since the pandemic first hit, and remains well above prices going back to 2018. Not many competitors can say that these days.
But Wall Street pressure is growing on all of Hollywood's media companies to stop losing money from streaming by this time next year. As some of the also-rans in the streaming wars look at their bottom lines, and Sony's, it's likely that while Sony may have been the first of the arms dealers, it almost certainly won't be the last of us.
The smarter way to stay on top of the streaming and OTT industry. Sign up below.
David Bloom of Words & Deeds Media is a Santa Monica, Calif.-based writer, podcaster, and consultant focused on the transformative collision of technology, media and entertainment. Bloom is a senior contributor to numerous publications, and producer/host of the Bloom in Tech podcast. He has taught digital media at USC School of Cinematic Arts, and guest lectures regularly at numerous other universities. Bloom formerly worked for Variety, Deadline (opens in new tab), Red Herring, and the Los Angeles Daily News, among other publications; was VP of corporate communications at MGM; and was associate dean and chief communications officer at the USC Marshall School of Business. Bloom graduated with honors from the University of Missouri School of Journalism.