Dow Drop Drags Down Cable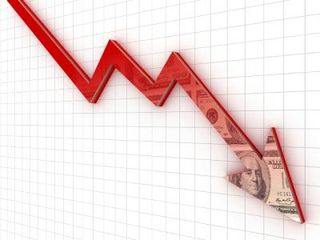 The Dow Jones Industrial Average fell more than 500 points on Tuesday, erasing all of the index's 2018 gains and dragging some cable stocks into the cellar.
The Dow closed at 24465.64 on Nov. 20, down 552 points and eliminating any gains in the index for the year. The falloff originally affected tech stocks like Apple, Google and Amazon, but quickly spread throughout several sectors  including financial services, oil-and-gas and retail. For some tech shares, the big drop was short-lived while for others it was a steady decline. For example, Amazon, down 6% in early trading, finished the day down 1.1%, while Apple, amid concerns over slow IPhone sales, fell as much as 5.6% in early trading and closed down nearly 5%.
For the cable sector, the declines ran the gamut. Charter fell the hardest among cable operators, closing at $305.01, down 5.7% or $18.54 each. Altice USA was next, down 4.6%, followed by Liberty Global (down 4.4%); Cable One (down 4.1%); and Comcast (down 3.7%). On the satellite side, Dish Network was down 4.7% to $30.03 per share, while DirecTV and Turner Networks parent AT&T fell 3.1% to $29.41 per share.
Programming stocks were mixed, with The Walt Disney Co., closing at $111.87 each, down 3.1% and Viacom down 1.9%. Rounding out the sector, CBS finished the day at $52.88 each, down 3.8%; Discovery was down 3.2%; AMC Networks fell 2.5%; 21st Century Fox dropped 1%.
Tech stocks pared their losses as the day wound down, with Amazon down 1.1%, Netflix down 1.3%, and Apple down 4.8%. On the brighter side, Facebook and Google each finished the day up about 1% each. 
The smarter way to stay on top of the multichannel video marketplace. Sign up below.
Thank you for signing up to Multichannel News. You will receive a verification email shortly.
There was a problem. Please refresh the page and try again.