Dish to Become Fourth National Wireless Carrier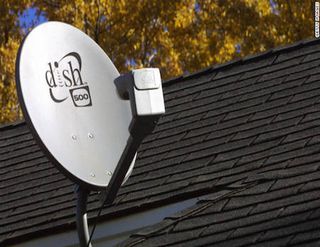 After several years and at least three attempts to enter the wireless communications business through the front door, Dish Network found a side entrance into the elusive and highly competitive market, agreeing to buy assets from a newly combined T-Mobile-Sprint to become the nation's fourth facilities-based wireless carrier.
The details have been available for days, but became official on Friday. Dish will pay about $1.4 billion for Sprint's prepaid wireless business Boost Mobile and Virgin Mobile, and pony up about $3.6 billion to buy 800 Megahertz wireless spectrum from T-Mobile-Sprint in three years. Dish also will have access to the T-Mobile-Sprint network for seven years.
"These developments are the fulfillment of more than two decades' worth of work and more than $21 billion in spectrum investments intended to transform Dish into a connectivity company," Dish chairman Charlie Ergen said in a press release. "Taken together, these opportunities will set the stage for our entry as the nation's fourth facilities-based wireless competitor and accelerate our work to launch the country's first standalone 5G broadband network."
Related: $10B Price Estimate for Dish 5G Buildout is "Just Silly," Analyst Says
Dish, which began hoarding wireless spectrum almost a decade ago, has tried to buy into the wireless business before, including an aborted attempt to purchase WiMax pioneer ClearWire in 2012, and two tries to purchase Sprint in 2013.
The irony was not lost on Ergen, who in a press release said "We've been here before." But the satellite TV pioneer pushed back on skepticism that he will be able to succeed in the cutthroat wireless market, saying he faced the same attitude when he launched his satellite TV business in 1995.
"[C]ustomers loved the disruption we brought to the marketplace with innovations such as a 100-percent digital experience, local-into-local broadcast, the DVR and ad-skipping," Ergen said in the release. "...As we enter the wireless business, we will again serve customers by disrupting incumbents and their legacy networks, this time with the nation's first standalone 5G broadband network."

Ergen will have a head start. With the purchase of Boost Mobile and Virgin Mobile, Dish will have about 9.3 million customers in 50 states and Puerto Rico. At close, expected within three months of the completion of the T-Mobile-Sprint merger, Sprint's prepaid businesses and customers will immediately move to Dish, as will the more than 400 employees and nationwide independent retail network that supports more than 7,500 retail outlets.
Dish will activate all new wireless customers on the New T-Mobile network. Existing prepaid customers will be supported on the Sprint legacy network and will eventually transition to the New T-Mobile network.
Dish also has committed to new buildout schedules associated with the company's 600 MHz, AWS-4, 700 MHz E Block and AWS H Block licenses. In addition, Dish has committed to deploy 5G Broadband Service utilizing those licenses.
As a result, Dish has agreed to deploy a nationwide 5G broadband network covering at least 70% of the country by June 14, 2023. If it fails to meet the deadline, Dish will make voluntary contributions to the U.S. Treasury of up to $2.2 billion.
Sullivan & Cromwell LLP acted as lead legal counsel to Dish.
The smarter way to stay on top of the multichannel video marketplace. Sign up below.
Thank you for signing up to Multichannel News. You will receive a verification email shortly.
There was a problem. Please refresh the page and try again.