Dish Shares Plunge as T-Mobile-Sprint Details Trickle Out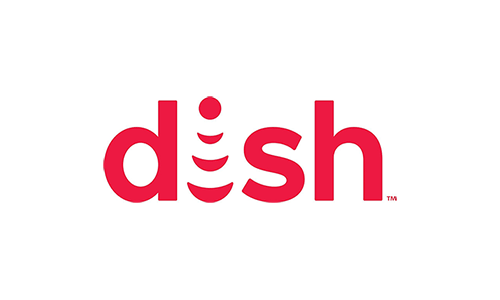 Dish Network shares plunged Thursday after reports surfaced that the satellite TV giant would pay as much as $5 billion for wireless assets associated with the pending T-Mobile-Sprint merger to become a fourth mobile service provider.
Dish shares were down as much as 6.2% ($2.58) in early trading Thursday to $38.97 each, as reports surfaced that the satellite TV company had agreed to a deal that would have it initially buy Sprint's prepaid wireless business and eventually purchasing spectrum from the larger carrier for its own mobile service. The stock was trading at $39.59 each at 10:58 a.m. on Thursday, down $1.97 each (4.7%).
Most analysts saw the deal as a good one for Sprint and T-Mobile — basically it increases the chances of the merger winning regulatory approval while creating a not-so-strong fourth competitor — and bad for Dish. Investors seemed to agree.
According to The Wall Street Journal, Dish would pay about $1.4 billion for Sprint's prepaid wireless business Boost Mobile, which has about nine million customers, and another $3.6 billion for 800 Megahertz wireless spectrum about three years later. Dish also reportedly has agreed not to sell the assets for three years. The 800-MHz spectrum is important because it allows Dish to build out wireless service in rural areas, an area the government feels is underserved by wireless.
In a research note, MoffettNathanson principal and senior analyst Craig Moffett wrote that the deal is good for Sprint and T-Mobile because it would get their merger approved without creating a powerful fourth competitor. Dish gets additional spectrum, an existing wireless business — albeit in the somewhat sketchy prepaid arena, and solves some issues regarding federal buildout requirements for the spectrum it already owns. But it's a different story for Dish investors, according to Moffett.
"We've warned for at least five years that if and when Dish's spectrum holdings ever come to be viewed as an operating asset rather than an asset held for sale, well… look out below," Moffett wrote.
According to the analyst, every valuation of Dish anticipates that its existing spectrum will be sold. While reports say that Dish would have to agree not to sell its wireless business for three years, Moffett wrote that just covers the MVNO agreement. Selling the spectrum itself would require a much longer moratorium.
Absent a sale, Dish would have to be valued on a discounted cash flow basis, like other stocks.
"Good luck with that," Moffett wrote, adding that to justify its current stock price range of about $40 per share, the spectrum form the deal would have to have a value of between $20 billion and $28 billion. T-Mobile's purchase of Sprint in its entirety is valued at $26.5 billion.
And he added that it is difficult to value a Dish business that doesn't exist yet (wireless) on a DCF basis, given that Sprint has been in the business for more than 20 years and still hasn't managed to generate free cash flow.
[embed]https://twitter.com/TMobileIR/status/1153759641932722176[/embed]
Adding to the uncertainty is whether the deal will pass muster with the attorneys general from nine states and the District of Columbia that have sued to block the deal.
T-Mobile has pushed back its scheduled Q2 earnings release from 9 a.m. to 4:01 p.m Thursday, perhaps a sign that it is ready to clear up some of the questions surrounding the Sprint merger. A 4:30 p.m. conference call with analysts is slated to follow.
[embed]https://twitter.com/TMobileIR/status/1154213095645908992[/embed]
The smarter way to stay on top of the multichannel video marketplace. Sign up below.
Thank you for signing up to Multichannel News. You will receive a verification email shortly.
There was a problem. Please refresh the page and try again.