Dish Shares Perk Up After Reports of Sprint-T-Mobile Deal Trouble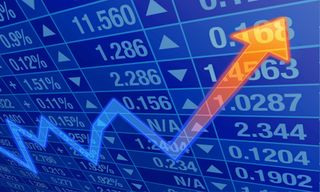 Shares of Dish Network rose by as much as 4% in early trading Wednesday, after some analysts speculated that the satellite company could swoop in to buy Sprint, as reports surfaced that the wireless carrier's merger with T-Mobile could be in danger.
Dish shares traded as high as $35.43 each (up 3.8% or $1.31 per share) on Wednesday, after a front-page story in the Wall Street Journal said the U.S. Department of Justice had notified Sprint and T-Mobile that their deal would not receive regulatory approval under its current structure.
In contrast, Sprint and T-Mobile shares plunged on the news. Sprint took the biggest hit, dipping as much as 6.3% (37 cents) to $5.63 in early trading April 17, closing at $5.64. T-Mobile fell as much as 3.8% ($2.80) to $71.30 in early trading Wednesday. The stock closed at $72.46, down 2.2%.
Dish ended the day at $34.69, up 1.7% or 57 cents.
T-Mobile CEO John Legere tweeted that the Journal's characterization was inaccurate, but it was unclear if he meant that the DOJ did not contact the companies, or that it did but didn't say the deal was in danger.
Sprint CEO Marcelo Claure took it a step further, stating in a tweet that the Journal article "is not accurate. We continue to have discussions with regulators about our proposed merger with @TMobile. That process is ongoing and we have no further comment."
[embed]https://twitter.com/marceloclaure/status/1118292854303019008[/embed]
But it wouldn't be out of the ordinary for regulators to have problems with the deal. The government is loath to take a competitor out of an industry -- it was exactly the problem it had with AT&T's 2011 attempt to buy T-Mobile -- and a Sprint-T-Mobile merger would reduce the competitive field in the wireless business to three companies from four. Both Sprint and T-Mobile have argued that the merger would make them more competitive against much larger Verizon and AT&T, and that the merger is needed for it to offer next-generation 5G services.
If the Sprint-T-Mobile deal is in danger, Barclays media analyst Kannan Venkateshwar said in a note to clients that Dish would be among the top suitors for Sprint.
RELATED:T-Mobile's Legere: Sprint Deal Isn't in Trouble
During his last earnings conference call, Dish chairman Charlie Ergen hinted that the satellite company could step in if the T-Mobile merger faltered. Dish has a history with Sprint — it tried to buy the wireless carrier in 2013 — and though both stocks has fallen considerably since then, a deal isn't entirely out of the question, Venkateshwar wrote.
The analyst added that although neither side has the balance sheet to acquire the other — "both are trading at trough multiples," he wrote — they could raise capital by spinning off their non-operating spectrum assets and then leasing the physical infrastructure from Sprint.
"Such an entity could in theory then license that capacity to third parties and the leverage capacity on this new entity could help provide more immediate cash flow to Dish and Sprint to deal with their leverage," Venkateshwar wrote. "... It is possible of course that hurdles such as taxation and other considerations (including bid/ask) make this or other structures too complicated to implement but at the same time, we believe it is also not fair to assume that the weak balance sheets of the two companies in itself is an insurmountable hurdle."
Comcast and Charter have been rumored in the past to be potential suitors for Sprint, and though Venkateshwar believes Comcast's recent purchase of British satellite company Sky plc takes it out of the race, Charter could engineer a deal.
Sprint parent Softbank made an offer for Charter in 2017 but was rebuffed, so there is interest there. But Venkateshwar believes a Charter-Sprint deal is even more difficult than Dish-Sprint because of the wide gap between Charter and Sprint's valuations.
Charter stock is trading at around $350 per share while Sprint is priced at under $6 per share. According to Venkateshwar, "Charter management is incentivized to transact at prices much higher than present levels ($500-565/share) which is likely to make it very difficult for Sprint to undertake the transaction at its present stock price as it would implicitly result in SoftBank being significantly diluted."
As far as regulatory hurdles, the analyst added that the two parties could probably work something out.
"Dish is also at a point in its lifecycle where regulatory pressure is only likely to increase in the coming year and therefore, in case of a deal break, the environment could be more conducive to a compromise than has been the case historically," Venkateshwar wrote."
The smarter way to stay on top of the multichannel video marketplace. Sign up below.
Thank you for signing up to Multichannel News. You will receive a verification email shortly.
There was a problem. Please refresh the page and try again.