Dish Blackout Drives Down Univision Q1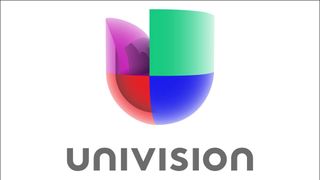 Revenue at Univision fell 8.2% in the first quarter to $611.9 million from $666.2 million, while cash flow declined 19.6% to $204.3 million, fueled mainly by a nine-month blackout of the programmer's channels from Dish Network.
Media Networks revenue dipped 8.7% to $560.6 million in Q1. Ad revenue fell 4.8% in the period to $287 million, primarily due to national ad sales declines and partially offset by local and digital ad revenue increases. And non-advertising revenue, consisting of subscriber fee revenue, content licensing and other revenue fell 12.4% in the period to $273.6 million from $312.3 million in the previous year. Those declines were also attributed to the Dish blackout.
Univision went dark to Dish subscribers in June,  and stayed off the satellite TV service and its sister OTT offering Sling TV for the next nine months. The companies reached a carriage agreement in March. 
"Hispanics are expected to continue to drive significant growth in jobs, GDP, household formation and voter turnout in America," Univision CEO Vince Sadusky said in a press release announcing Q1 results. "We are proud to have the most trusted brand in Hispanic America. Our reprioritization on our core assets drove sequential ratings growth in the first quarter, where the Univision Network extended its season-to-date ratings lead among Adults 18-49 to double digits over our nearest competitor in primetime. This represents the second consecutive quarter of sequential primetime ratings growth without Dish carriage. With our carriage dispute resolved and increased ratings, we are looking forward to showcasing Univision's exciting new programming slate during this Upfront season." 
The smarter way to stay on top of the multichannel video marketplace. Sign up below.
Thank you for signing up to Multichannel News. You will receive a verification email shortly.
There was a problem. Please refresh the page and try again.