Comcast's machineQ Expands IoT Roster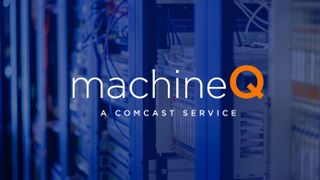 machineQ, Comcast's enterprise-focused Internet of Things division, said it has signed on another wave of customers for its multi-city Low Power Wan Area Network (LPWAN).
The latest batch of customers to join that list and use machineQ's LoRaWAN network include:
-FAIRWAYiQ, a Massachusetts-based provider of asset tracking that specializes in real-time monitoring and management of golf courses (such as tracking pace of play) and adjacent organizations such as sports stadiums, municipalities, universities, and resorts.
-H2O Degree, a maker of wireless utility sub-metering products for multi-family dwelling and commercial facilities. In addition to tenant billing, those products also support apps such as water leak detection and energy analytics.
-Seco Sys, the company behind HydraCommunity, a water metering platform for mining operations, campuses, and utilities. Its IoT platform reads sensors measuring water quality, temperature, pressure, and tank levels.
-SteamIQ, a Massachusetts-based provider of monitors that track the performance of stream traps (devices that remove condensate moisture form a steam system without losing significant steam energy) that are used in radiators, water heaters, industrial kettles, refineries, sterilizers and turbines.
-Vinduino, a California-based firm that helps agriculture communities, specifically in the vineyard and wine-making industry, more effectively manage water usage through open source technologies.
Those companies build on others that have tapped into machineQ's network, including Adveez, CareBand, Neptune, Pansofik, Reach, Instapio, PNI Sensor Corp., Coris, and Victor.
RELATED: Comcast's MachineQ Unit Gets Down to Business
machineQ's network is up and running in several markets, including the San Francisco Bay Area, Philadelphia, Chicago, Atlanta, Baltimore, Boston, Denver, Detroit, Indianapolis, Miami, Minneapolis, Oakland, Pittsburgh, Seattle, and Washington D.C.
RELATED: CableLabs Powering Up Open-Source LoRaWAN Solution
Fellow cable operator Cox Communications recently launched Cox2M, an IoT services unit. Dish Network has earmarked dollars for a narrowband IoT offering, and recently acquired Parkifi, a maker of sensors for smart parking lots.
The smarter way to stay on top of the multichannel video marketplace. Sign up below.
Thank you for signing up to Multichannel News. You will receive a verification email shortly.
There was a problem. Please refresh the page and try again.