Comcast Trying to Stop Google From Encrypting Browsing Histories: Report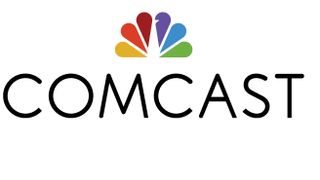 Comcast is lobbying the U.S. government to stop Google from implementing a plan that would make it harder for internet service providers to see their customer's browsing history.
Last week, Vice-ran website Motherboard reported that it had intercepted a lobbying presentation, allegedly prepared by Comcast and other ISPs, objecting to the plan, which also involves Mozilla, maker of the popular Firefox browser.
Under the plan, Google and Mozilla would encore the encryption of DNS data made using the Chrome and Firefox browsers, respectively.
Privacy activists have praised the move. But according to Motherboard, ISPs including Comcast say, "This change would make a fundamental shift in the decentralized nature of the internet's architecture and give one provider control of internet traffic routing and vast amounts of new data about customers and competitors."
The ISP lobbying presentation added, "The unilateral centralization of DNS raises serious policy issues relating to cybersecurity, privacy, antitrust, national security and law enforcement, network performance and service quality (including 5G), and other areas."
Responded Mozilla senior director of trust and safety, Marshall Erwin, to Motherboard: "The slides overall are extremely misleading and inaccurate, and frankly I would be somewhat embarrassed if my team had provided that slide deck to policy makers."
Comcast reps didn't immediately respond to MCN's inquiry for comment this morning.
However, last week, following publication of the Motherboard report, the cable company put out a statement: "Where you go on the Internet is your business, not ours. As your internet Service Provider, we do not track the websites you visit or apps you use through your broadband connection. Because we don't track that information, we don't use it to build a profile about you and we have never sold that information to anyone."
The smarter way to stay on top of the multichannel video marketplace. Sign up below.
Thank you for signing up to Multichannel News. You will receive a verification email shortly.
There was a problem. Please refresh the page and try again.