Comcast Testing Streaming Device for Broadband-Only Customers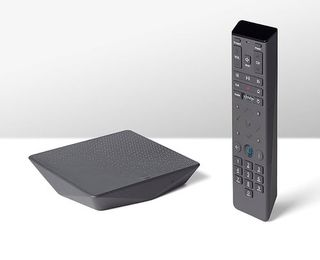 Comcast is testing a new streaming set-top that would deliver popular OTT services like Netflix and Amazon Prime Video to its broadband only customers over managed network.
Comcast hasn't officially commented on the trials, which were first reported by CNBC to be ongoing in several small markets. However, Light Reading did some additional digging and is reporting that Comcast is using the Arris-made, 4K-capable Xi6, a client that operates the cable company's X1 video system.
Update: An earlier version of this story incorrectly presumed Light Reading's sourcing came from Comcast. Light Reading has not disclosed its sourcing.
The device would provide broadband-only customers with a pathway to popular OTT services—to a point. It wouldn't be an OTT streaming device like, say, Roku or Amazon Fire TV, which would let users play a wide variety of apps, including those for virtual pay TV platforms like Sling TV and DirecTV Now.
Rather, it would incorporate apps already embedded into the X1 ecosystem and enable Comcast customers to add cable pay TV services at a later time, should they be so inclined. Notably, however, the Xi6 has no DVR components.
The smarter way to stay on top of the multichannel video marketplace. Sign up below.
Thank you for signing up to Multichannel News. You will receive a verification email shortly.
There was a problem. Please refresh the page and try again.