Comcast Says Fiber Cut Resulted in Widespread Internet Outages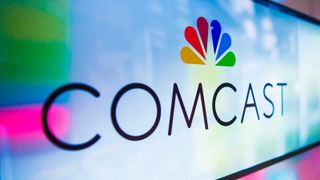 Internet surfers across the country were socked with a massive service outage beginning around noon on Friday, after two fiber lines belonging to a third party vendor to Comcast were cut in Manhattan, leaving customers from several ISPs without access.
The service problems appear to gave started around 12:30 p.m., and seemed to be initially confined to Northeast ISPs, but according to social media complaints, quickly spread as far west as California.
Comcast's customer care operation tweeted later that one of its large backbone network partners experienced a fiber cut. Because that line also served as a backbone to several other service providers, they too were expected to experience intermittent outages.
[embed]https://twitter.com/comcastcares/status/1012767042158510080[/embed]
"We identified two, separate and unrelated fiber cuts to our network backbone providers" Comcast said in a statement. "Our engineers worked to address the issue immediately and services are now being restored to business and residential internet, video and voice customers. We again apologize to anyone who was impacted."
Charter spokesman Justin Venech said he was unaware of any large service disruptions for the carrier, but said it was aware of the Comcast problems.
Newsday reporter Joan Gralla tweeted that one of the fiber lines that were cut serviced New York City to Chicago, the other between Ashburn and South Carolina.
[embed]https://twitter.com/JoanGralla/status/1012761031922409473[/embed]
According to website Downdetector.com, which tracks service outages via social media, the problems started with Comcast but quickly spread to other ISPs.
[embed]https://twitter.com/crysterious/status/1012745763271598081[/embed][embed]https://twitter.com/CrabLover7/status/1012740261405954049[/embed]
The smarter way to stay on top of the multichannel video marketplace. Sign up below.
Thank you for signing up to Multichannel News. You will receive a verification email shortly.
There was a problem. Please refresh the page and try again.