CBS Makes Formal Merger Offer to Viacom Committee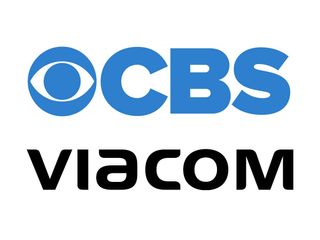 CBS has made a formal merger offer to a special committee of Viacom's board of directors, a proposal that values the cable programmer at below its current stock price and is contingent on CBS's top two executives – chairman and CEO Les Moonves and chief operating officer Joseph Ianniello – remaining in charge of the combined company.
Sources confirmed a report in the Wall Street Journal that said CBS made the offer, basically a ratio of the CBS shares that would be exchanged for Viacom stock, that at least initially values Viacom below its current market capitalization of about $12.5 billion, in the past few days. The senior leadership structure proposed for the new company would be essentially CBS's current senior leadership. Viacom CEO Bob Bakish is not included in that list but people familiar with the offer say there is no reason he wouldn't have some role in the combined company. Still, it appears that Bakish, who took the Viacom helm of the troubled network after former CEO Philippe Dauman was ousted after several skirmishes with the controlling Redstone family, is being left out in the cold.
Most analysts expected Moonves to take the top spot – his track record in building CBS into the No. 1 broadcaster alone would ensure that. But its gets trickier as you move down the ranks. Ianniello has proven to be a more than capable No. 2 to Moonves – he was also instrumental in engineering the split in 2005 that cleaved Viacom into two separate entities. But Bakish, a long-time Viacom executive who was tapped for a job nobody wanted, has surprisingly engineered what appears to be the start of a turnaround. Viacom was in turmoil in 2016, with Sumner Redstone battling Dauman, other top executives leaving in droves, ratings falling precipitously and a general consensus that Viacom, once the premier programmer for the youth audience, had lost its mojo.
Bakish wasted little time after he was named permanent CEO in December 2016. By February 2017 he initiated a plan to concentrate on six core networks, invest heavily in original programming and pump new resources into advanced advertising initiatives. Viacom has shown early signs of a recovery – ratings are on the upswing – and Bakish has said that while 2017 was a stabilizing year, he sees growth opportunities ahead. .
A deal that doesn't include Bakish could be troublesome, according to people familiar with both companies. Shari Redstone hand-picked the former Viacom International executive for the CEO job and dialed back her plans to merge CBS and Viacom in 2016 solely because she wanted to give Bakish more time to execute his plan.
It is quite possible that the CBS proposal is the start of a longer negotiation. While sources said there is no official deadline to consummate a deal, reports have said both sides would like to at least finalize an offer by May, when both companies are scheduled to release quarterly results.
Investors appeared to favor the CBS offer. CBS shares closed at $52.86 each on Tuesday, up $2.15 each or 4.2%, while Viacom shares fell 3.7% ($1.13 each ) to $29.42 per share.
The smarter way to stay on top of the multichannel video marketplace. Sign up below.