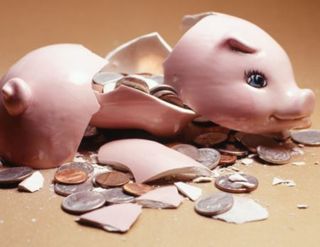 Cable rates are on the rise again, with pricing for video and broadband service at the largest operators across the country increasing modestly as operators focus more on beefing up special charges to offset rising sports and retransmission consent costs.
Cable operators have tried to maintain increases for monthly service in the 3% to 5% range for the past few years, forced to offset skyrocketing retransmission consent and sports fees with special charges. Several operators have initiated separate fees for broadcast TV and regional sports networks over the past few years to ease the pain of those costs.
DirecTV was one of the first MVPDs to debut an RSN charge -- back in 2012 -- and this year those fees are going to rise again. According to DirecTV parent AT&T (opens in new tab), RSN fees will rise, depending on the Tier selected, by $1.80 to $1.90 per month for customers.
Video packages from Basic to Premier will also rise between $1 and $8 per month at DirecTV. For its wireline service AT&T Uverse, customer of its U-family, U200 and U400 video packages will see increases of between $3 and $7 per month. The Broadcast Surcharge for the service also rises by $2 per month.
Rival satellite player Dish Network is raising rates for its video packages by $3 to $5 per month.
Altice USA said its customers' average bill will rise by about 3% in 2019.
At Comcast, the focus has been on increasing fees to help offset rising costs. The biggest hike is in its broadcast TV fee -- a charge implemented to help ease the pain of retransmission consent costs -- up 25% to $10 from $8 per month. Comcast's regional sports network fee -- based on the number of RSNs carried in a given market -- rose about 20% ($1.50) per month from $6.50-to-$6.75 per month to $8-to-$8.25 per month. The country's largest operator also increased its router/home gateway rental fee by $2 (from $11 to $13 per month) and its digital adapter fee by $1 (from $5.99 to $4.99 per month)
"We continue to make investments in our network and technology to give customers more for their money – like faster Internet service and better WiFi, more video across viewing screens, better technology like X1 and xFi, and a better customer experience," Comcast said in a statement. "While we try to hold costs down, price changes are necessary for a number of reasons, including the continually increasing costs associated with carrying the programming our customers demand, especially broadcast television and sports programming, which are the largest drivers of price increases."
According to industry website TVAnswerman.com, Comcast has increased charges for broadcast and RSN fees by 288% since 2015.
At Charter Communications, the emphasis too was on increasing specific fees. Charter began notifying customers of its plans to increase certain fees for 2019 in October -- they went into effect in November -- including its Broadcast Fee by $1.10 per month to $9.95; and its set-top box rental by 50 cents from $6.99 to $7.50 per month. Charter's Spectrum broadband service also was the subject of increases with Spectrum Internet that already subscribe to Spectrum TV seeing their rates rise from $54.99 to $59.99 per month. Non-Spectrum TV customers saw broadband rates rise from $64.99 to $65.99 per month.
The smarter way to stay on top of the multichannel video marketplace. Sign up below.
Thank you for signing up to Multichannel News. You will receive a verification email shortly.
There was a problem. Please refresh the page and try again.