Cable Counters Broadcast Revenue Decline at Disney in Fiscal Q2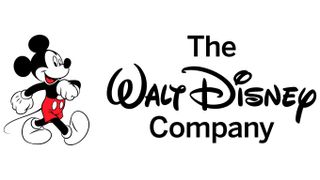 Media Networks revenue was flat at the Walt Disney Co. in its fiscal second quarter, as a 2% lift in cable revenue erased a 2% decline at its broadcast unit, the company said Wednesday.
Media Networks revenue for the period was $5.5 billion, even with the same period in the prior year. Cable networks revenue increased 2% to $3.7 billion, offsetting a 2% decline at its broadcast unit to $1.8 billion. Operating income at the Media Networks division declined 3% to $2.2 billion, as a 2% gain at the cable unit -- fueled by higher affiliate revenue at ESPN -- was not enough to counter a 29% dip at the broadcasting division.
Overall revenue was up 3% to $14.9 billion, fueled by strong gains at its Filmed Entertainment unit -- blockbuster Avengers: Endgame has taken in about $1.5 billion in worldwide box office revenue so far. Overall segment operating income was down about 10% in the period.
Net income got a big lift from the March 20 completion of Disney's $71.3 billion purchase of certain 21st Century Fox programming assets. Net income for the period was $5.4 billion, up 85% from $2.9 billion in the prior year, and earnings per share increased 81% to $3.53 per share from $1.95 each in the previous year. Excluding one-time items -- most notably a gain of $4.9 billion connected to the doubling of its ownership of streaming service Hulu as part of the Fox deal -- and EPS would have declined 13% to $1.61 per share from $1.84 per share.
"We're very pleased with our Q2 results and thrilled with the record-breaking success of Avengers: Endgame, which is now the second-highest grossing film of all time and will stream exclusively on Disney+ starting December 11th," Disney chairman and CEO Robert Iger in a press release. "The positive response to our direct-to-consumer strategy has been gratifying, and the integration of the businesses we acquired from 21st Century Fox only increases our confidence in our ability to leverage decades of iconic storytelling and the powerful creative engines across the entire company to deliver an extraordinary value proposition to consumers."
The smarter way to stay on top of the multichannel video marketplace. Sign up below.
Thank you for signing up to Multichannel News. You will receive a verification email shortly.
There was a problem. Please refresh the page and try again.