Broadcasters Bulk Up, and Cable Pays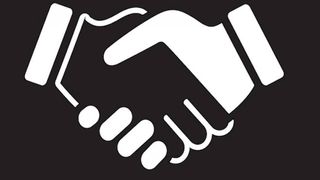 Gray television's proposed $3.6 billion purchase of Raycom Media is the latest in what is becoming a long line of mergers in broadcast TV. Though both parties have touted advertising and viewership synergies, for pay TV distributors the deal's impact means mostly one thing: more retransmission-consent fees to pay.
The Gray-Raycom merger is just the latest in what has been a string of broadcast station group takeovers. The largest, Sinclair Broadcast Group's pending $3.9 billion purchase of Tribune Media to create a 215-station behemoth covering 72% of the country, is still being hotly debated as it winds through the regulatory process.
The Gray deal, which would vault the companies from the No. 6 and No. 7 spots among broadcast station groups to the third position, behind Sinclair and Nexstar Broadcasting, would create a third retransmission consent powerhouse.
More Stations, More Clout
Presenting to investors and analysts, Gray estimated gross retransmission-consent revenue for the combined company would be about $573 million annually.
About half of that money goes back to the respective network affiliates. But it's all money that distributors have to pay.
In short, more stations means more retrans clout.
The American Cable Association, which represents about 700 small and midsized independent cable operators across the country, estimated in February that retrans fees could rise 88% by 2020. As broadcasters continue to consolidate, that can only get worse.
"As ACA and others have repeatedly observed, broadcast consolidation increases a broadcaster's leverage in retransmission-consent negotiations," the ACA said in a filing with the Federal Communications Commission earlier this year against the Sinclair-Tribune merger. "This, in turn, leads to higher rates paid by MVPD subscribers and other harms to the public."
On a call with analysts, Gray TV chief legal and development officer Kevin Letek said any Raycom retrans contracts would fall to the higher Gray TV rate card after the deal closes — meaning some markets could see a step-up in fees right away.
"[W]e have after-acquire clauses, so any operator that has a contract with Gray today will have the Raycom stations fall into them," Letek said.
The deal will also serve to consolidate more retrans clout within the top three station groups.
In 2017, Nexstar reported retrans revenue of $995.8 million, a 152% increase from the year before. Tribune netted retrans fees of $412.3 million for 2017, a 23% increase. Sinclair, which does not break out retrans fees separately, was estimated by Wells Fargo to have taken in about $1 billion in retrans fees in 2017.
Combined, the three mega-broadcasters would control about $2.5 billion in retrans revenue. That's almost 30% of the total estimated haul of $9.4 billion for that year, according to S&P Global Market Intelligence.
Though retrans fees were expected to level off in the next few years after a decade of exponential increases, for some broadcasters the key to keeping retrans increases healthy has been to amass more stations in more markets.
With Raycom, Gray TV will increase its owned and operated stations to 142 in 92 markets, covering 24% of the TV homes in the U.S. Many of those markets will be small — like Ottumwa, Iowa, and Fairbanks, Alaska — but the combined company will have a few top DMAs like Tampa-Sarasota, Fla.; Cleveland; and Charlotte, N.C.
From a retrans and advertising standpoint, the deal puts tremendous power in Gray's hands: it will own the No. 1 or No. 2 TV station in about 85 of those 92 markets after the deal closes.
For cable operators, that usually means tough retrans negotiations.
"I don't see any way these mergers lead to lower consumer prices," Mediacom SVP of government and public relations Tom Larsen said. "Broadcast TV is quickly becoming a luxury that more and more Americans can no longer afford."
Gray already has some of the highest per-subscriber retrans fees among publicly traded station groups: about $2.23 per subscriber per month in Q1 2018, according to S&P Global Market Intelligence head of research Robin Flynn.
Gray estimates its retrans haul will rise about $15 million in the first year alone after the deal closes, as Raycom stations step up to its rates.
"Overall, that increase (and any other future station consolidation with similar economics) will boost industry retrans revenues, which we had previously estimated would reach $10.2 billion in 2018 and $10.8 billion in 2019, versus $9.4 billion in 2017," Flynn said.
That's just the tip of the iceberg. Sinclair's purchase of Tribune Media would further distance the station group from its peers, giving it more than 200 owned and operated stations covering 72% of total TV homes.
Higher Prices to Consumers?
Sinclair has said it would divest of some stations — mainly those where it has a marketing agreement but little or no ownership — but it's still expected to dominate the scene.
Much of the outrage over the Sinclair-Tribune merger has concentrated on its ultra-conservative programming and its unprecedented reach. Some critics, though, have pointed to its retrans dominance as potentially harmful to consumers.
In coming out against the Sinclair merger, the American Civil Liberties Union said the deal "would give Sinclair sufficient market power to drive smaller broadcasters out of business, hitting rural consumers especially hard." After that, "Sinclair will step up its 'take it or leave it' retransmission offers to small cable stations, which will result in higher prices passed on to consumers and a crowding out of stations that do not or cannot afford to submit to strong-arm negotiating tactics."
The smarter way to stay on top of the multichannel video marketplace. Sign up below.
Thank you for signing up to Multichannel News. You will receive a verification email shortly.
There was a problem. Please refresh the page and try again.