Broadcast, Cable, Spar Over Channel List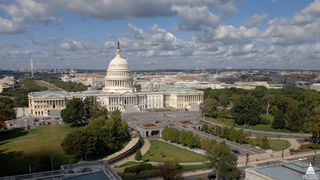 WASHINGTON — Cable operators said they should not have to supply a list of the channels they provide subscribers, either at their local office or in an online public file at the FCC, setting that idea at odds with broadcasters pushing the FCC to retain the mandate, in part as a way to make sure cable operators are giving them the right channel positions.
That came in reply comments from NCTA–The Internet & Television Association, after broadcasters and public access media providers and local franchising authorities all argued there was a need to at least place a copy in the FCC online public file.
NCTA said none of the arguments for retaining the paperwork requirement "holds water," particularly from broadcasters who have been busy working to get their public file mandates pruned.
The National Association of Broadcasters argues that an accurate list is needed to comparison shop among multichannel video programming distributors and that a government-mandated list would be more reliable than a third-party listing. NCTA countered that all those comparison shoppers can just as easily do so by "simply turning on a television set and tuning to a channel, or checking the electronic program guide, or looking at the operator's website, or perusing a local newspaper."
Then there is the point that two of the top four MVPDs are satellite-TV providers who have no such channel-lineup mandate.
The NAB also said the requirement was needed to determine whether a cable operator was carrying a TV station on the correct channel, but NCTA pointed to the other ways to determine that, as previously listed.
Public, education and governmental access (PEG) providers said that cable websites might not provide accurate information on what programming was airing on those channels, but NCTA said there was currently no mandate for cable operators to describe any programs on those channel lists.
The National Association of Telecommunications Officers and Advisers (NATOA) said the list was needed so local franchising authorities and the FCC could verify compliance with other rules.
For example, the city of Boston has told the FCC that without the online public filing of the list, "regulators cannot evaluate whether a cable operator has given the required notice prior to adding, removing, or rearranging channels, if the only source of channel lineup information is the providers' own promotional website."
But NCTA said such a move would impose a new burden — in other words, the opposite of the FCC's proposal to relieve cable of regulations no longer needed, if they ever were.
The smarter way to stay on top of the multichannel video marketplace. Sign up below.