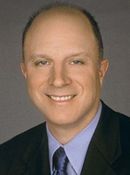 Click here for more on B&C's 80th anniversary

Click here to read Part Two of B&C's 80 at 80

As we celebrate our 80th anniversary for three straight issues beginning this week, we decided to pull up and take a look at the people, shows, jobs, companies and more that are truly dictating where the television business is headed. The editorial staff at B&C devised this list very simply based on the names we thought were the most influential right now in the industry. Don't see your name this week? Don't call and complain just yet. Part two of this list runs next week. If you aren't in that either, then go ahead and start yelling. Or working harder.



Chris Albrecht
President/CEO, Starz
Hollywood loves a comeback story, and Albrecht is exactly that. After his high-profile departure from a massively successful run at HBO, he had a brief stop at IMG before moving on to Starz. He has his work cut out for him at the underdog-he once told GQ that his entire budget is less than the $115 million he spent on HBO's Band of Brothers a few years back. Still, Albrecht's reputation for brilliant programming remains intact, and many industry players expect great things ahead for Starz, which has already begun to make waves with original programming.







David Barrett

President/CEO, Hearst Television
Kingmaker. Influence peddler. Standard-bearer. That's how Barrett's colleagues describe the Hearst Television executive. As the political season heats up, citizens owe a thank-you to Barrett for setting the standard in local election coverage. In 2006, he instituted a 10-minute daily political-coverage pledge groupwide, double the industry standard, in the month leading up to Election Day. Exceeding the standard is typical for Barrett and, by extension, the 29 Hearst stations. The former chairman of the ABC affiliates' board of governors, Barrett serves on the board for the National Association of Broadcasters, MSTV (Maximum Service Television) and the Broadcasters Foundation, among others, making him one of the most influential and respected voices in policy matters.






Jeff Bewkes

Chairman/CEO, Time Warner
Since taking over in 2008, the three-decade Time Warner veteran has moved quickly to make changes, such as spinning off the cable operations side and AOL, earning him a reputation for leadership and decisiveness. But today Bewkes is only looking forward, as one of the chief-and most vocal-proponents of TV Everywhere, putting content on whatever screen the consumer wants. And along the way, he has not been afraid to speak his mind-a rare, confident and welcome trait these days in a CEO.








Matt Blank

Chairman/CEO, Showtime Networks
Like jumping from the Yankees to the Red Sox, Blank left HBO for rival Showtime in 1988 and never looked back. And more than two decades later, the premium cable outlet is hotter than ever in the buzz department. By attracting big talent in front of and behind the camera, Blank has helped push Showtime's original programming to the forefront (and hopes David Nevins picks up right where Bob Greenblatt left off). Blank recently began beefing up Showtime's sports programming as well (send him your résumé if you want to run that department, by the way). In the battle for premium cable eyeballs, it is game on, indeed.







George Bodenheimer

President, ESPN and ABC Sports; Cochairman, Disney Media Networks
Not bad for a guy who started in the ESPN mailroom 30 years ago: Today, Bodenheimer is one of the country's most powerful media industry executives. And while it's easy to dismiss his strategy as just buy everything, thanks to ESPN's massive subscriber fees (witness the huge Monday Night Football package), that is not the case at all, as he has bid conservatively and thus lost out on assets like the Olympics and the World Cup. But from multiple networks here and abroad to a massive digital movement, ESPN under Bodenheimer has truly made the case to be called the Worldwide Leader in Sports.







Glenn Britt

Chairman/President/CEO, Time Warner Cable
Britt has run Time Warner Cable, the country's second-largest cable operator, since 1999, taking it through a corporate spinoff in 2009 as well as major technological changes and innumerable battles over retransmission consent. To his credit is TWC's impressive lineup of advanced video services, including video on demand, high-definition television and digital video recorders, as well as the triple play of video, voice and data offerings. Outside of cable, Britt is one of five executives appointed by President Obama to a task force charged with strengthening America's global economic competitiveness by improving science, technology, engineering and math (STEM) education.






Steven Burke

Executive VP, Comcast Corp.; President/CEO, NBCUniversal
Many in the television industry are assuming Comcast will (eventually) sort out NBC's problems, and one big reason they are making that bet is because of Burke. Well respected for his leadership and vision, and also for being no pushover, Burke brought in Bob Greenblatt to turn around NBC's badly struggling primetime, which is the most visible task Comcast faces. But Burke also is big on "symphony" (his word for "synergy") and trying to get everyone within the new Comcast–NBCU to play nice -- and make money -- together.







Chase Carey

Deputy Chairman/President/COO, News Corp.
Ironically, not having the last name Murdoch used to be a ceiling for one's ascension at News Corp., but given recent circumstances, it may not be a bad thing after all. Since coming back to News Corp. from DirecTV, Carey has been not just a steadying influence during a tumultuous time for the company but has provided leadership for everything from securing retrans cash to the gradual remaking of the company's cable portfolio. And of course, he has the best facial hair in the business.








Philippe Dauman

President/CEO, Viacom
Dauman has proven to be far more than Sumner Redstone's righthand man -- he has been running Viacom since 2006, when he returned to the company after departing in 2000 to found private equity firm DND Capital Partners. Redstone is now 88, but that Dauman will remain in charge of Viacom for the foreseeable future is not disputed. Under Dauman's leadership, Viacom owns and programs such popular cable networks as MTV, Nickelodeon and Comedy Central and produces films via Paramount Pictures. Fun fact about Dauman: He scored a 1600 on the SAT when he was just 13 -- the highest possible score at that time.







James Dolan

President/CEO, Cablevision Systems Corp.; Executive Chairman, Madison Square Garden
To steal a line from our sister publication Multichannel News, Dolan may sing the blues with his band JD and the Straight Shot, but he has a lot to smile about. With a strong team including 2011 B&C Hall of Famer Tom Rutledge, Dolan's Cablevision has found success -- and headlines -- with strong initiatives, the recent AMC spinoff and a willingness not to back down from a fight. Heck, things are even looking up for the Knicks, whenever they start playing again.








Charlie Ergen

Founder/Chairman, Dish Network Corp.
What's Ergen up to now? That's always a good question. The Dish Network leader always seems to be either fighting with someone or buying something. And like the poker player he is, he keeps his cards close to the vest so his strategy is often mysterious. Ergen's recent $320 million bet on the bankrupt Blockbuster video rental chain was typically surprising, but could ultimately prove brilliant if it moves the billionaire from the mature satellite-TV business to a sweet spot in the growing digital-on-demand arena everyone else is so worried about.







Pat Esser

President, Cox Communications
Esser, born and bred in America's heartland, comes off as the nicest guy to ever run a cable operator. Esser has spent his entire career in cable, rising to president of Cox Communications from early jobs installing cable systems and selling subscriptions door-to-door. Today, Esser is in charge of everything from operations and customer service to implementing advanced technology and offering triple-play services.








Randy Falco

President/CEO, Univision Communications
It's still funny how so many people talk about the five broadcast networks and forget about Univision. What a mistake. Often beating its English-language brethren on certain nights, Falco's network is a true powerhouse under president Cesar Conde and, of course, the watchful eye of Haim Saban. Falco, the NBC and AOL vet, is now pulling the strings on a growing portfolio of broadcast and cable channels that is primed like no other to capitalize on the country's changing demographics.








Roger Goodell

Commissioner, National Football League
Since taking over for Paul Tagliabue in sports' most important job, the stiff-jawed Goodell has tightened the league's grip as the most valuable property in television today. The league launched a network (though Goodell still has work to do there); NBC's primetime has been propped up by it; ESPN has paid Monopoly money for Monday nights without getting a Super Bowl; and everyone and their mother wants to get their hands on a new package the league will trot out at some point down the road. The NFL is, hands down, running over the competition.







Irwin Gotlieb

Global CEO, Group M
Don't call Gotlieb just a media buyer, even though few in the field are more respected. He is global CEO of WPP's GroupM, which helps clients invest billions of dollars of marketing money in TV and other media. Gotlieb's war chest gives him clout, and his experience gives him perspective. But at a time when the economy is uncertain and the media landscape is changing, it is his interest in mastering how digital technology is affecting the business world that ensures Gotlieb will have an influential voice for the foreseeable future in deciding which media grow and which shrivel.
















Team HBO
Under Bill Nelson, chairman, and Eric Kessler and Richard Plepler, copresidents, the premium outlet has gone about one of the toughest tasks in television: replacing huge hits. But with new franchises like Boardwalk Empire and a consistently strong original movie, sports and documentary portfolio, HBO has maintained its brand strength. And the network's HBO Go digital play is easily among the best of its kind anywhere in television.



David Hill

Chairman and Chief Executive, Fox Sports Media Group
His title lies in the sports division, but those who know the inner workings of Fox know that David Hill tends to have his fingerprints everywhere at one time or another. He has always acted like a bit of a guided missile for Rupert Murdoch, having done everything from starting Fox's sports division to overseeing the broadcast network. A producer at heart, the bombastic Hill isn't afraid to roll the dice (remember the glowing hockey puck!), which has made Fox Sports' production a longtime trend-setter.








Mike Hopkins

President, Affiliate Sales and Marketing, Fox Networks
While he may not have the name cachet of a CEO, Hopkins is a major power broker in the business. In charge (among other things) of all distribution for News Corp.'s domestic television assets, Hopkins is in charge of everything from battling with stations, satellite and cable companies on issues like retrans and carriage to dictating the terms of when Fox decides to license its content to a new media player. Given Fox's brash stance in many of these dealings, Hopkins has become a big-time player.








Bob Iger

President/CEO, Walt Disney. Co.
It's no wonder Iger started his career as a TV weatherman, because he has made a name for himself forecasting what's ahead in the media business. With Disney since 1974 and in the big chair since 2005, he has maintained Disney's status as one of the world's foremost producers of content and entertainment. Of course, one of Iger's top moves was the 2006 Pixar deal, which helped the subsequent Apple deal that changed the content-delivery game. In September, Disney announced that Iger will remain with the company for five more years, as CEO through March 2015 and as non-executive chairman of the board through June 2016. So enjoy his work while you can.






Phil Kent

Chairman/CEO, Turner Broadcasting System
Overseeing properties here and abroad, including CNN, TBS, TNT, truTV and Cartoon Network, Kent has one of the biggest and most successful cable portfolios going. Under Kent, each network has found its individual niche and has exploded in both ratings and reach. But the well-regarded Kent doesn't have to go it alone, with a strong team under him featuring execs like 2011 B&C Hall of Famer Andy Heller, Steve Koonin, David Levy and Jim Walton.








Brian Lawlor

Senior VP, E.W. Scripps Co.; Chairman, NBC Affiliates Board
In his role as the NBC affiliates board chairman, Lawlor has a chance to make television history as the 200-plus affiliates' point person on a "proxy" pact that would see the network negotiate retrans on behalf of its partner stations, a deal that has been in the works for years and is seen as a win for the network and its affiliates alike-and the envy of other networks' affiliates. Lawlor also presides over a top-flight station group at Scripps, which acquired the McGraw-Hill stations in October. The deal made Scripps the largest independent owner of ABC affiliates and puts Scripps' - and Lawlor's -- Big-J journalism imprimatur on four Spanish-language stations in key markets.






Debra Lee

Chairman/CEO, BET Holdings
During her six-year tenure as BET's CEO, Lee has brought the once-niche network into the mainstream, programming it like its general-entertainment cable brethren USA and TNT. In the past year, Lee had great success bringing The Game to BET from The CW. The move was risky, but it paid off in spades with nearly 8 million people tuning in to the premiere, marking the biggest debut of any comedy ever on basic cable. From there, Lee is launching several original series, as well as made-for-TV movies.








Ken Lowe

Chairman/President/CEO, Scripps Interactive Networks
If you want to cook a gourmet dinner, plant an organic garden or rebuild your backyard deck, head to one of Scripps Networks Interactive's many lifestyle networks to learn how to do it. Scripps' Lowe had the vision to take such prosaic but advertiser friendly subjects as cooking, gardening and decorating and turn them into multi-million dollar cable networks. In 1994, Lowe created HGTV, focusing on all things home and garden. In 1997, Scripps acquired TV Food Network, and Lowe took on the task of rebranding that network. Today, lifestyle programs are a foundation of TV programming, and that's largely because of Lowe.







John Malone

Chairman, Liberty Media; CEO, Discovery Holding Co.
Once dubbed the 'Cable Cowboy' in a book by that name from Multichannel News editor in chief Mark Robichaux, Malone continues to make his influence known in the cable TV industry. He built an international cable empire overseas, now called Liberty Global; in 2008, he took control of one of cable's biggest competitors, DirecTV. Today Malone, who has since dropped his title as DirecTV chairman, is still active as chairman of Liberty Media, which owns stakes in technology and entertainment companies including Starz Entertainment, QVC and IAC/InteractiveCorp.







Barry Meyer

Chairman/CEO, Warner Bros. Entertainment
He has a job virtually everyone wants, both inside and outside of his company. And rightfully so, as Meyer has led the Warner Bros. studio, whose television side is the biggest of its kind, since October 1999. With its massive library and production output, Warner Bros. remains at the top of the studio food chain, allowing it to set trends in dealing with new forms of distribution and subsequent business models.








Leslie Moonves

President/CEO, CBS Corp.
A leader is most tested under fire, and when the economy tanked and outsiders wondered if his portfolio was too reliant on legacy media, Moonves stuck by his guns. While unafraid to take big risks in new places (like the CNET acquisition), Moonves stuck by the power of broadcasting and is credited with largely leading the entire broadcast-network business into the retrans fight, all the while keeping CBS near the top of the pack night in and night out.








Steve Mosko

President, Sony Pictures Television
No corporate cousin network? No problem. That's the model for Sony Pictures Television, as Mosko has not needed a sister outlet to build a multiple-front empire stretching from big network shows to first-run syndication to digital development to the international game. And while his background was as a local TV station guy, he has become a Hollywood institution. And we know a recent New York Times profile referred to his "'Incredible Hulk' physique," but we'll just stick to recognizing his TV business acumen.








Rupert Murdoch

Founder/Chairman/CEO, News Corp.
He has weathered the storm so far, and as long as he is in charge at News Corp. Murdoch remains near the top of any mogul list there is. Clearly the hacking scandal has not made his life easy, but it has yet to seep too deeply into his U.S. businesses, outside of the effect it has had on his son James, who had become more involved on this side of the pond. Both in America and abroad, the elder Murdoch's empire is still unrivaled, and the feeling remains he will be in charge until he can't be anymore, one way or another.







Team NBCUniversal
The mega-acquisition brought together some huge assets, but it also brought together a plethora of talent in the executive suites, now united under the new NBCUniversal umbrella. Comcast brought 2011 B&C Hall of Famer Ted Harbert to the deal, while picking up affable deal-maker Marc Graboff and giving the highly respected Bonnie Hammer and Lauren Zalaznick more to watch over across the portfolio.




Abbe Raven

President/CEO, A+E Networks
Under Raven, the A+E networks have found their niches and are racking up the viewers -- and accolades. By using some non-traditional fare on networks like History and tapping the strength of an executive team including Nancy Dubuc and Bob DeBitetto, Raven has guided the family of networks to the upper echelon of basic cable and has brought down the median viewer age at the same time. Part of the team that launched The History Channel and then revitalized A&E, Raven also has the Lifetime networks feeling the bounce.







Sumner Redstone

Founder/Executive Chairman, Viacom
Redstone's long-held belief that content is more important than distribution has been proven true in spades, with is probably why Viacom remains the owner of some of today's most dynamic cable networks, including MTV, BET, Comedy Central and VH1. A lawyer by training, Redstone built Viacom via a series of strategic investments based on that belief. Redstone began building his empire with the acquisitions of Viacom (owner of cable networks including MTV and Nickelodeon) in 1987 and CBS in 1999. In 2005, Viacom spun CBS off into a separate company, but like the rest of the media business, Redstone is still watching everything very closely.






Peter Rice

Chairman, Entertainment, Fox Networks Group
None of us know how long it will be until he is "kicked upstairs" to this mysterious bigger job at News Corp. everyone loves to talk about, but in the meantime, the relative newcomer to the TV space has left his mark. Under Rice, Fox made two of its biggest bets ever this fall (The X Factor and Terra Nova). The company also has somehow kept American Idol a major player into its second decade, while its cable side continues to flourish as well.








Brian Roberts

Chairman, CEO, Comcast Corp.
His father, Ralph, was the cofounder of the company, but Brian has more than made his own name as one of the cable world's most influential leaders. But now, with oversight of a broadcast network and stations (and much more), thanks to the NBCUniversal deal, Roberts' portfolio is virtually unmatched in breadth (and probably gives him some agita when it's time for the network-cable operator retrans battles). Roberts also has established a well-known corporate culture, and while NBC's 30 Rock dubbed the company "Kabletown," Comcast's success is no laughing matter.







Jay Rockefeller

U.S. Senator (D-W.V.)
Democrat Rockefeller (as in John D. Rockefeller IV) has made online privacy and spectrum auctions two of his chief causes on Capitol Hill. As chairman of the powerful Senate Commerce Committee, his spectrum auction bill could help determine the fate of the entire broadcasting business. Rockefeller's push for online privacy is shared by legislators on both sides of the aisle. And even if comprehensive legislation is a tough sell in a cat-fighting D.C. these days, media companies will likely have to boost online info protection and user choice thanks in part to the spotlight put on the issue by the highly respected senior senator from West Virginia.






Josh Sapan

President/CEO, AMC Networks
The freshly minted CEO of the newest publicly held cable programmer, AMC Networks, is a cable lifer. During his career, Sapan has been famous for starting and building channels, including Bravo, AMC, We-TV and IFC. Now he faces the challenge of keeping a hot network hot, as AMC has faced battles with the producers of its three key series -- Mad Men, Breaking Bad and The Walking Dead. And instead of merely building networks, Sapan is embracing the challenge of finding new ways to generate revenue to pay for original programming, as a recent deal putting Walking Dead on Netflix illustrates.







Perry Sook

Chairman/CEO, Nexstar Broadcasting Group
Retransmission cash is forecasted to total nearly $1.8 billion next year, and broadcasters have Sook to thank for much of that. The Nexstar chief showed a willingness to pull his signal for subscription-TV operators that did not pay for it way back in 2005, paving the way for stations to get cash for their feeds. Of course, that led to networks squeezing affiliates for their piece, prompting Sook, in a speech accepting B&C/TVB's 2009 Broadcaster of the Year award, to liken them to "the bully on the playground." When Fox asked for too much last summer, several Nexstar stations went independent. That's the kind of leadership and guts that makes Sook a player.






Sir Howard Stringer

Chairman/President/CEO, Sony Corp.
In any list of TV's mightiest players, Sony's Stringer has an unusual power base spanning both content and technology. That has allowed Sony Pictures Entertainment to push forward with innovative ways to distribute its films and TV programming over digital platforms, including Sony's own PlayStation game console. And, if the company that invented the Walkman has fallen behind Apple in the development of tablets and other game-changing gear, Sony's professional equipment is a powerhouse in the high-end film and TV productions that are increasingly distributed over Sony's smart TVs, game consoles and other devices.







Anne Sweeney

Cochairman, Disney Media Networks; President, Disney/ABC Television Group
Sweeney is not afraid of change. Shortly after assuming her current post, Sweeney claimed the company's leadership position in the digital era by striking the landmark 2005 deal with iTunes. Her group continues to throw digital stakes in the ground, also becoming first to introduce an ad-supported, full-episode player online and an iPad app. Oh, and she has found time to install new leadership at -- no joke -- ABC Entertainment, ABC's owned stations group, ABC News, ABC Family and the Disney Channels.







Team Twentieth Century Fox Television
The number of people who guided as many recent new hits as Gary Newman and Dana Walden can be counted on one hand. If that. Even before the chairmen of Twentieth Century Fox Television brought Glee, Modern Family and this year's New Girl, Last Man Standing and American Horror Story to TV, the duo had Bones, Burn Notice and 24 and many more among their credits. With their studio a haven to such powerhouse creators as Seth MacFarlane, Steven Levitan and Ryan Murphy, Newman and Walden are poised to lead for years to come one of the most prolific hit factories our industry has known.





Team Warner Bros. TV Group
Without the benefit of a big sibling network-but with a stellar rep for quality-Warner Bros. TV Group is one of TV's biggest suppliers. Led by Bruce Rosenblum, the company this season is producing more than 50 series, including Two and a Half Men and The Ellen DeGeneres Show. And never mind Charlie Sheen, WBTVG boasts some of the best relationships in town. Chuck Lorre, Jerry Bruckheimer and J.J. Abrams are all based there. So yeah, along with Warner Bros. TV president Peter Roth and his classic bear hugs, the studio definitely shows no signs of slowing down anytime soon.





Michael White

Chairman/President/CEO, DirecTV
Having been recruited from Pepsi as a TV newbie by John Malone to be CEO of DirecTV in 2009, White is now in a position to decide which networks get a 20-million-subscriber national foothold and which don't. And the satellite provider continues to develop its on-demand and ancillary offerings to stay in step with its cable competitors. And of course, White has hung on to that silver bullet called the NFL, as DirecTV is a big player in the sports world at a time when rights fees are pushing prices through the roof and driving consumers to go over the top.







David Zaslav

President/CEO, Discovery Communications
Discovery has been clicking on all cylinders under the guidance of the brash, straighttalking and affable Zaslav, formerly a lawyer and then a top executive at NBCUniversal, running the company's cable and new media divisions. Zaslav took the helm at Discovery in 2007 and since then has launched such business ventures as kids' TV network The Hub, Discovery's joint venture with toymaker Hasbro; 3net, TV's first 24/7 3D network, in partnership with Sony and Imax; and OWN, the Oprah Winfrey Network. While the performance of these new assets remains to be proven, Zaslav's risk-taking and bold thinking are requirements for greatness.




Corrected Nov. 10 to clarify the acquisition of MTV, Nickelodeon and most of Showtime in Sumner Redstone's piece.
Broadcasting & Cable Newsletter
Thank you for signing up to Broadcasting & Cable. You will receive a verification email shortly.
There was a problem. Please refresh the page and try again.