AT&T, Sinclair Limp Toward Retrans Deal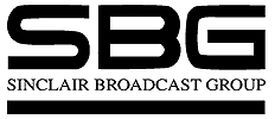 Neither side is commenting, but a reading of the immediate tea leaves suggests that AT&T and Sinclair Broadcast Group may be heading toward a resolution that will give the broadcaster a retras deal without depriving DirecTV, AT&T TV Now and U-verse customers of its programming.
Sinclair began warning AT&T subscribers of the possibility of a blackout last week, and set a deadline of 5 p.m. Eastern Time on Friday (Sept. 27) to reach a deal. That deadline passed without a deal but more importantly AT&T customers didn't lose access to Sinclair content while the negotiations moved on.
Related: Hill Presses AT&T, Sinclair to do Retrans Deal
As of 10:30 p.m. on Saturday (Sept. 28), talks were still ongoing. But Sinclair removed messages warning of a blackout on the websites of its stations, and a website specifically set up for retrans spats -- www.keepmycontent.com -- merely stated: "Thank you for being a loyal Sinclair viewer. We continue to work with AT&T to maintain access to our programming."
While a blackout could still happen, those were good signs that a deal could be reached soon.
Sinclair said previously that 136 stations in 86 markets, as well as The Tennis Channel, could go dark to DirecTV, AT&T TV Now and U-verse customers across the country. Pulling signals has been an effective tactic for broadcasters in past retrans negotiations, but AT&T has taken a hardline in recent talks.
Chances are that extensions will continue to be granted as talks move on. That would be ideal for AT&T's customers, who would be able to watch programming -- especially the NFL on Sunday -- while the companies try to work out their differences.
The smarter way to stay on top of the multichannel video marketplace. Sign up below.