AT&T Offers CBS Higher Rate as Blackout Deadline Nears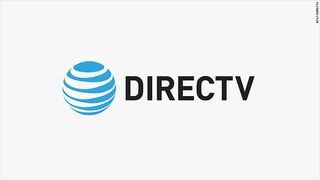 AT&T said it has offered CBS an "unprecedented rate increase" and the highest fee it would pay any other broadcast group to avoid a blackout of the broadcaster's 19 TV stations as an 11 p.m.(PT) deadline looms.
CBS warned DirecTV, DirecTV Now and AT&T Uverse customers on July 16 that they could lose access to the broadcaster's programming on July 19 if a deal wasn't reached. The broadcaster claimed that AT&T was proposing "unfair terms," despite its good faith efforts to negotiate.
If the 19 CBS stations (14 CBS properties and five The CW affiliates) go dark, that will bring the number of broadcast stations blacked out to AT&T customers to 162 -- 17 stations owned by a group of seven broadcasters went dark on May 31 and 126 Nexstar stations went dark to AT&T customers July 3.
In a statement July 19, AT&T said it has "offered to pay CBS an unprecedented rate increase and the highest fee we currently pay to any major broadcast network group. CBS has refused."
The carrier added that it also asked if it could sell CBS' streaming service -- CBS All Access streaming service -- to its affected customers, but CBS declined.
Aside from the leverage that blackouts give broadcasters in retrans negotiations -- pay TV lobbying group ATVA said 213 stations went dark this year alone, tying a 2017 record, and a blackout of the CBS stations would set a new benchmark -- AT&T said CBS's motivation is in part to drive subscriptions to its streaming product.
Related: AT&T: Customers Have Their Own Weapons in Retrans Disputes
"Given these factors, it's become clear to us that CBS is intent on blacking out any home that chooses to receive cable or satellite service to up-sell CBS All Access subscriptions. CBS has said publicly that between 2018 and the end of this year it will significantly increase prices on roughly 75 percent of any homes that opt to receive their content via cable or satellite," AT&T said in its statement. "CBS has also said publicly that it priced All Access that much higher to capitalize on customers it can capture from cable, satellite or other means of distribution."
CBS officials did not immediately respond to a request for comment.
Related: Saturday in the Park (Not)
AT&T said it wants to reach a deal to keep the stations on its lineup. But it added that customers have alternatives to continue to access the programming through the Locast app, which offers over the air service in about seven of the 14 markets affected. Customers also can receive a Local Channel Connector, which puts local broadcast station signals into the program guides of many DIRECTV customers with Genie receivers, for free.
"Our goal is simple: to deliver the content our customers want at a value that also makes sense to them," AT&T said in its statement. "We continue to fight for that here and appreciate our customers' patience."
The smarter way to stay on top of the multichannel video marketplace. Sign up below.