Saturday in the Park (Not)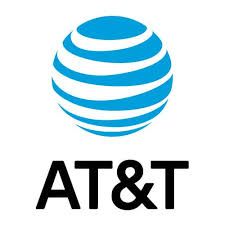 This Saturday (July 13), unless there is another last minute postponement, is when AT&T and Nexstar Media Group executives will meet face-to-face in beautiful El Segundo, California [DirecTV HQ] for the first time since about 120 stations in 97 markets owned by the broadcaster went dark to AT&T Uverse, DirecTV and DirecTV Now customers on July 3.  I don't envy either one of them.
Anyone who has been in the cable industry for more than a minute knows how downright contentious retrans negotiations can get. Tempers flare, accusations are made, parental virtues are questioned, and then, as if a cloud of peace and tranquility magically surrounds the parties in question, they all love each other after a deal is reached.
But until that day, the gloves are off.
This time is no different, with both sides offering their version of what they see are the most relevant facts -- each side has its salient points -- and accusing the other of stretching the truth. I'm not going to criticize anyone involved in this on their methods or methodology. But it would be a good idea to keep an open mind about these things as they inevitably drag forward.
Nobody likes blackouts, especially customers who are angry enough with their rising pay TV bills. Missing programming that they are already paying for is annoying, especially when you sit down to enjoy a leisurely 90 minutes of America's Got Talent, and instead of Terry Crew's smiling face, you see a blue screen emblazoned with "Because [insert broadcaster name here] has demanded ridiculously high rates, we are unable to provide you with [insert network name here]. We are fighting for you," or something like that.
Some consumers are even getting confused as to who to complain to. I personally have been getting emails from DirecTV, DirecTV Now and Uverse customers urging me to put their favorite channel back on. I can't. I am only the messenger. The latest --" I am sick of you cutting off NBC and ABC. END THIS DISPUTE NOW!" and "I am so frustrated with Uverse TV. Will I get credit for the TV time I missed of NBC? I really hate the CBS,FOX News. I realize it is all about the money to you. Please settle, or send me stock in ATT."
A lot of the confusion has to do with the nature of retransmission consent, which most customers and many legislators don't understand fully. Basically it is this -- broadcasters have the option to request compensation or must-carry status from a distributor. In the case of must-carry -- which was used more during the early days of the 1992 Telecom Act which created retransmission consent by low power stations -- a distributor has to find a channel slot for a station, but doesn't have to pay for it. If the broadcaster opts for retransmission consent -- and most of them do -- then they negotiate with the distributor concerning the proper form of compensation. Today, that is usually in the form of cash, paid on a per subscriber, per month basis. But according to the law, a distributor is not allowed to carry the signal of a broadcaster if it elects retransmission consent and does not have such an agreement in place. Once the old retrans agreement expires, unless the distributor is granted an extension to the earlier agreement by the broadcaster to continue airing the channel as talks continue, the distributor has to pull the signal.
In its battle with AT&T, Nexstar has repeatedly denied pulling its signals from AT&T. In its last press release salvo, it said it pretty clearly -- "Nexstar did not pull its stations or ask for their removal from AT&T's DirecTV, U-verse or DirecTV NOW platforms," Nexstar wrote. "Rather, Nexstar's offer for a 30 day extension would have allowed consumers in the affected markets to continue viewing their favorite network shows, special events, sports, local news and other programming while the parties continue negotiations."
They're right, but they're leaving a key point out. Because AT&T can't carry the signal if it isn't paying for it, they have to request that Nexstar stop providing the signal or block it themselves.
But don't listen to me, listen to ACA CEO Matt Polka, who has literally lived retransmission consent regulation since its inception.
"No consent means no carriage," Polka said. "...Anytime a broadcaster says that an MVPD blacked them out, that's just legally not true. They are the sole party under the law that controls consent. They have to grant it before the MVPD has the right to carry it, and it's as simple as that."
Another increasingly gray area is the subject of extensions, with broadcasters claiming they have offered an extension that was rejected by the distributor and the distributor explaining that the extension offer wasn't as good as the broadcaster claims. In most cases, both sides are right.
In this case, AT&T claimed that Nexstar's offer of an extension olive branch was a bit disingenuous -- it required that they agree to pay the higher rates retroactively during the extension period, which they say was unacceptable. While Nexstar has continuously said it is negotiating in good faith and has presented AT&T with several offers, AT&T is right to an extent -- it doesn't have to accept a deal it doesn't like. 
But according to one person familiar with Nexstar, the sense of outrage over the extension terms is a little much. Almost always the extendee agrees to pay rates retroactively to the beginning of the extension period.
"You don't get that month for free," the person said.
AT&T disagreed.
"They call their extension 'unconditional' and yet now want to debate the actual conditions," an AT&T spokesman said in a statement.
What it boils down to is that every deal is different. Some extensions are retroactive, some aren't. It depends on who's doing the negotiating.
AT&T also hinted that Nexstar was trying to include stations and a poorly watched network it doesn't actually own yet in the negotiations. That was an allusion to Nexstar's pending $6.4 billion purchase of Tribune Media, which would add 42 stations and cable channel WGN America to its fold.
The person familiar with Nexstar added that again, that is common practice -- most broadcasters have an after-acquired clause in their retrans deals that includes stations they may acquire.
"There are after-acquired clauses in all of these agreements," the person said. "The fact that they [AT&T] know that Nexstar is acquiring Tribune because they announced it on Dec. 3 is not germane to this at all. Them trying to use that as though it is some sort of a ploy or a tactic by Nexstar is just muddying the waters."
AT&T again took exception and through a spokesperson responded that "perhaps all of Nexstar's agreements contain acquisition clauses, but ours do not. That's why they call it a 'negotiation.' Given all of Nexstar's delays over the past week or so, maybe they are not entirely clear on that concept."
Polka added that trying to include stations not fully owned could be butting up against Federal Communications Commission regulations that specifically prohibit stations from negotiating retrans deals they don't hold the license to.
"The FCC makes it very clear that stations cannot exercise control over which they do not own," Polka said. "And that deal isn't done."
But he agrees that deals will sometimes include "after-acquired" clauses, meaning that if the station group adds more stations during the course of the agreement that have lower retrans rates, those rates will rise to the level of the acquiring company.
"But it's always after-acquired," Polka added.
So maybe Nexstar isn't specifically negotiating for the Tribune stations, but its after-acquired clause would make those stations fall under the new rates once the merger is closed.
So in a nutshell, everyone is probably a little right and a little wrong. To steal a line from the late Kurt Vonnegut: So it goes.
But I think there is something else going on here. 
Broadcasters have increasingly relied upon retrans to make up for the decline in advertising revenue. At Nexstar, retrans and digital revenue accounted for about 59% of total revenue in Q1. Other large station groups are in a similar boat, with retrans accounting for up to 50% or more of total sales or more.
At the same time, distributors are being choked by high costs -- rates for all pay TV content have been growing at an alarming rate for years -- and by consumers who are increasingly turning toward over-the-top providers with skinnier bundles and lower prices. For a lot of distributors, video isn't as important as it once was -- they would much rather use the 6 MHz for broadband. MoffettNathanson principal and senior analyst Craig Moffett put it succinctly in a recent research report -- MVPDs would have higher profit margins if they gave up video all together. 
That would be disastrous for programmers -- which still derive the bulk of their revenue from the monthly carriage fees they get from distributors -- but that's another story.
At the same time, AT&T is moving toward an IP model -- its DirecTV service is losing subscribers by the boatload, and it is most optimistic about its DirecTV Now OTT offering and the fall launch of HBO Max, a streaming service that will offer content from its HBO and Turner networks. I'm not really sure if they want to keep paying top dollar for programming that more and more customers are telling them isn't that important. 
That said, broadcast programming, according to the National Association of Broadcasters, accounts for between 30% and 35% of overall viewership but only gets between 12% and 14% of the revenue from distributors. And a video provider that doesn't provide access to Sunday NFL games or other marquee sports content will find itself in a world of hurt fairly quickly. That's not to mention the importance of local news and weather programming.
So I guess the fate of Nexstar carriage on AT&T properties will come down to who needs who more. Or who feels they can do better without the other. My guess is that they need each other equally. Nexstar probably would have difficulty doing without AT&T's massive subscriber base, and AT&T may want to migrate off satellite, but they don't want to do it tomorrow. After some back and forth and probably a few more rounds of name calling, they will reach some type of compromise. In two decades of retrans  history, these things usally have a way of working out.     
The smarter way to stay on top of the multichannel video marketplace. Sign up below.
Thank you for signing up to Multichannel News. You will receive a verification email shortly.
There was a problem. Please refresh the page and try again.