Retrans Helps Drive Record Q1 for Broadcaster Nexstar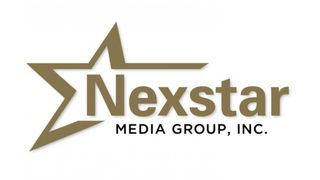 A string of favorable retransmission consent renewals helped drive record Q1 results at Nexstar Media Group, the company said Wednesday.
Revenue at Nexstar was up 1.8% to $626.6 million in the quarter, a record for the broadcaster. Driving those increases was a 14% rise in retransmission consent revenue to $314 million.
Those retrans gains help offset a 2.6% decline in local revenue to $188.2 million and a 5% dip in national revenue to $63.7 million in the period. Television ad revenue was down 6.1% in the quarter to $253.2 million, spurred by an 86% drop in political revenue from the prior year.
In a press release, Nexstar chairman and CEO Perry Sook said the retrans renewals in the period represented about 10% of the company's subscriber base. With another 70% of that base up for renewal by year-end, Sook added that "continued revenue growth from this source remains highly visible for 2019 and beyond."
The retrans performance was "far above" analysts expectations for the period, which should ease any concerns about pay TV cord cutting in the period, Evercore ISI media analyst David Joyce wrote in a note to clients. He noted that digital and retrans now make up about 59% of Nexstar's total revenue, compared to 55% in 2018.
Related: Cord Cutting Got 75% Worse in Q1 
Net income for the period was up 20.2% to $56.9 million, and income from operations rose 8% to $127.1 million.
Nexstar agreed to purchase Tribune Media in a deal valued at $6.4 billion in December.  That deal is currently winding through the federal approval process.
Related: Nexstar Offloads 19 Stations En route to Tribune Close 
"Overall, we believe our first quarter results continue to highlight the value of the strategy we've successfully executed for over 23 years," Sook said in the press release. "During this period, the company has grown from a single station to become an industry leader based on our disciplined approach to completing accretive acquisitions, a focus on enhancing the operating results of acquired stations and digital media properties, and an organization-wide commitment to localism. At the same time, our development of complementary retransmission and digital revenue streams have materially diversified our revenue mix and we continue to focus on implementing new standards and technologies to monetize the unrivaled reach, trust and influence of our leading local platforms. We also we continue to raise our commitment to support the evolving needs of the viewers, businesses and local communities that we serve each day by working with our network partners and distributors to deliver our content anywhere, anytime and on any device. This approach has positioned Nexstar to continue investing in our business and our employees, while reducing leverage and returning capital to shareholders."
The smarter way to stay on top of the multichannel video marketplace. Sign up below.
Thank you for signing up to Multichannel News. You will receive a verification email shortly.
There was a problem. Please refresh the page and try again.