Arris Walks the Line: Sell Full Duplex DOCSIS Now, Plug Extended Spectrum for the Future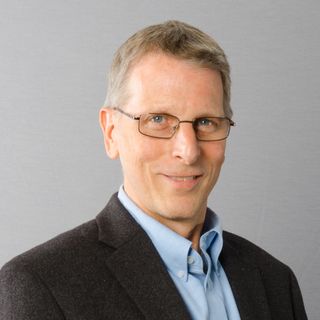 As cable operators around the world enter the finishing stages of DOCSIS 3.1 deployment, it's still unclear as to how much current demand there is for 940 Mbps downstream services, the technology's current speed threshold.
Read More: Cable-Tec Expo 2018
But as it has at each Cable-Tec Expo over the last several years, Arris is challenging the industry to see 1-gig downstream as just a signpost coming up fast. With internet of things putting more connected devices in the home, and applications like 4K streaming and virtual reality emerging, the vendor says cable operators are going to need to bring 20 Gbps into the home in the next 10 to 15 years.
While compounded annual growth rates (CAGR) of downstream traffic on the internet have stabilized a little of large, "upstream is actually accelerating, 25-30%, which is quite a bit higher than the 20% it used to be," said Tom Cloonan, chief technical officer of Arris' Networks Solutions unit, noting that the Suwanee, Georgia-based vendor is now focusing on technologies that improve upstream capacity and latency.
Related: Comcast testing FDX with MaxLinear, Other Vendors
In doing so, Arris is walking a bit of a marketing tight rope, as it tries to sell a more immediate network upgrade, Full Duplex DOCSIS (FDX), and a separate, theoretical one that is further out, Extended Spectrum DOCSIS.
As subscriber bandwidth demands grow and equipment capacities increase, MSOs will need to expand their upstream spectrum, and FDX provides a somewhat immediate opportunity to do just that, Cloonan said.
FDX enables DOCSIS 3.1 hybrid fiber-coax (HFC) networks to support shared 10 Gbps transmission capabilities in both the upstream and downstream directions. The current technology, DOCSIS 3.1, will support 10 Gbps downstream and only 1 Gbps upstream, once all of the standard's features are finally actualized.
With CableLabs completing the specifications for FDX a year ago, Cloonan and his team will be using Cable-Tec Expo to show off network solutions based on the second generation E6000 Converged Cable Access Platform, with an eye for FDX upgrades occurring in the next two years.
Indeed, at the booths of multiple technology vendors, Full Duplex will be in the here and now this year, with operators including Comcast, for example, looking to swap in FDX-capable nodes as they transition to Distributed Access Architectures (DAA). And for its part, Arris has already been in the market touting the FDX upgrade potential of its DOCSIS 3.1 network solutions, such as one recently deployed by Australia's NBN earlier this year.
To make FDX a reality, Cloonan explained, operators will need to be able to move quickly to a node+0 environment and be willing to upgrade their Cable Modem Termination Systems (CMTSs), nodes and CPE.
Of course, that's asking a lot for some cable companies.
Further out and currently in the research and development phase, Extended Spectrum DOCSIS, Cloonan said, may be better suited for cable operators that want assurances that their future high-capacity networks will work in existing node+X environments that may not support FDX operation, which requires node+0.
"There are a lot of operators who have no intention of getting to a node+0 environment in next 10 years," Cloonan said. "It's going to take a while to run fiber deep enough to get to node+0."
Capable of working in node+6 configurations, and delivering theoretical symmetrical speeds as high as 60 Gbps, Extended Spectrum DOCSIS (aka "DOCSIS 4.0") is being championed by operators including Cox Communications.
With Extended Spectrum DOCSIS, operators would use more—a lot more—than the 1.2 GHz of plant spectrum they currently exploit for DOCSIS 3.1. In fact, they'd use more than the 1.8 GHz leveraged by FDX. Extended Spectrum's visionaries see as much as 3 Ghz, or even 6 GHz, being used.
It was Cloonan who first pitched the Extended Spectrum idea two years ago, with the technologists proposing the use of 6 GHz of spectrum and Fiber Deep to deliver symmetrical speeds as high as 50 Gbps.
Earlier this year, Jeff Finkelstein, executive director of advanced technology for Cox, told Lightreading that he had a team of Georgia Tech graduate students perform calculations suggesting the concept could actually work.
"A lot more work has to be put into it to prove it will work," added Cloonan, who envisions a go-to-market for Extended Spectrum sometime in the mid-2020s range. "It's not going to be put into the field next week."
Of course, all of this work on advanced DOCSIS technologies is unfurling as Arris continues to support the current DOCSIS 3.1 standard.
"From Arris' point of view, we're still developing 3.1 features," Cloonan said. "The spec is several thousand pages long, and certainly, not every feature was turned on on day one. We're still rolling features in. It's still a very active program."
Daniel Frankel is the managing editor of Next TV, an internet publishing vertical focused on the business of video streaming. A Los Angeles-based writer and editor who has covered the media and technology industries for more than two decades, Daniel has worked on staff for publications including E! Online, Electronic Media, Mediaweek, Variety, paidContent and GigaOm. You can start living a healthier life with greater wealth and prosperity by following Daniel on Twitter today!
The smarter way to stay on top of the multichannel video marketplace. Sign up below.
Thank you for signing up to Multichannel News. You will receive a verification email shortly.
There was a problem. Please refresh the page and try again.