Arris Close to $5.6B Purchase by CommScope: Report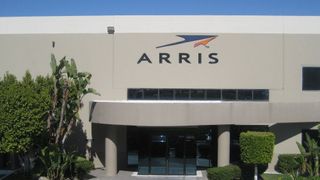 Arris is on the cusp of a $5.6 billion deal that would see the leading cable industry vendor sold to wireless tech company CommScope, CNBC reports.
Citing unnamed sources, the news services said a deal could be announced as soon as Wednesday. Last week, it was Reuters that reported that the two companies were in talks. Reps for both Arris or CommScope have yet to respond to MCN's inquiries for comment.
Arris stock was up about 12% at mid-day while CommScope was down about 2%. 
With a market capitalization of just over $5 billion, Arris is involved in cable wireline broadband and has made moves to follow the cable industry's migration into wireless, acquiring Ruckus Networks last year for $800 million.
But Suwannee, Georgia-based Arris remains heavily entrenched in the fading pay TV set-top business following its 2016 acquisition of Pace for $2.1 billion. In fact, set-tops still account for 35% of its business.
Market capped at $4.689 billion, CommScope produces complimentary products in emerging sectors like CBRS and would provide Arris with an exit strategy.
Related: Report: CommScope Talking Buyout With Arris
"Wireless operators are densifying and entering the broadband market and cable operators are likely to build wireless networks," said BTIG Research analyst Walt Piecyk in a note to investors last week. "CommScope and Arris have complementary products that address these diverse sets of service providers. As an example, Arris has developed CBRS access points that will appeal to wireless and cable operators and CommScope is developing a SAS (Spectrum Access System) that enables the functionality of those access points."
Piecyk said the combined companies could realize $300-$450 million in annual cost synergies.
"A combination of the two companies could broaden the target market in to regions where each company derives only a small percentage of revenue today," he added. "CommScope generates 15% ($730 million annualized) of its revenue in APAC vs only 5% ($370 million annualized) at Arris, while in the Americas outside of the US, Arris generates 19% ($1.3 billion annualized) of revenue vs 7% ($355 million annualized) at CommScope.
The smarter way to stay on top of the multichannel video marketplace. Sign up below.
Thank you for signing up to Multichannel News. You will receive a verification email shortly.
There was a problem. Please refresh the page and try again.