Update: Amazon Says Prime Video App Was Booted Off Apple Due to Tech Glitch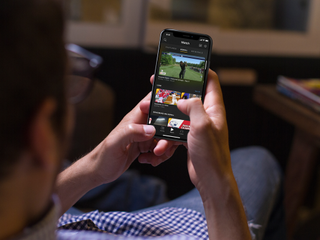 Update: Amazon said the sinister-appearing disappearance earlier Friday of its Prime Video app on Apple's iOS and tvOS app stores was merely the result of a technical glitch.
An Amazon spokesperson reached out late Friday with this statement: "Earlier today, there was a technical glitch that impacted the Prime Video app on iOS and tvOS devices. The issue has been resolved, and the Prime Video app is now once again available in the App Store."
Here's our report from earlier today: 
Just as Amazon has finally buried the hatchet with Google, could it be entering another tech cold war with Apple?
As noticed by enthusiast blog AppleInsider, the Amazon Prime Video app has disappeared from Apple's iOS app store, as well as its distribution hub for tvOS apps.
Using its trusty outdated iPhone 6S, MCN did a search in the iOS app store and confirmed AppleInsider's report—Amazon Prime Video isn't there.
Installations of Prime Video apps previously obtained through Apple are reported to be working fine.
Amazon reps have so far demurred comment. And as Variety noted, Apple representatives are steering inquires to Amazon.
As Variety also noted, Apple and Amazon have haggled over distribution of the Prime Video app since it was first released in 2012. It's been steadily available on iOS since December 2017.
According to app tracker AppAnnie, Amazon Prime Video for iOS ranked as the fourth most popular entertainment app on the mobile platform as of Oct. 3.
Earlier this week, Google's YouTube TV app debuted on the Amazon Fire TV, which was another step toward ending a lengthy cold spell between Google and Amazon. 
The smarter way to stay on top of the multichannel video marketplace. Sign up below.
Thank you for signing up to Multichannel News. You will receive a verification email shortly.
There was a problem. Please refresh the page and try again.