Altice USA Improves Video Losses in Q2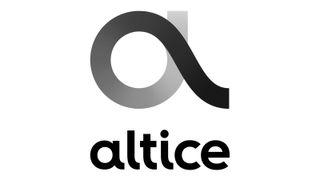 Altice USA shed about 24,000 video customers in the second quarter -- an improvement over a loss of 37,000 subscribers in the prior year -- and managed to grow broadband RGUs by 10,000 subscribers, fueled in part by growth at its Suddenlink unit.
Suddenlink, which has about 1 million subscribers and was purchased by Altice in 2015, is also gearing up for a footprint-wide release of Altice's new communications hub, Altice One, which should help drive further improvement in the coming quarters.
"We are very pleased with Altice USA's second quarter performance, which included improved subscriber trends, accelerating revenue growth and a material step up in free cash flow," Altice USSA chairman and CEO Dexter Goei said in a statement. "Our residential video business is trending better year over year and we continue to see significant increases in data usage on our broadband network, driven mostly by video streaming across multiple devices in the home. As a result, our customers are demanding faster broadband speeds and enhanced WiFi coverage.
"We are facilitating these evolving data consumption needs through our network upgrades to provide the best connectivity services and quality experience, allowing us to achieve continued improvements in our subscriber trends and higher cash flow conversion," Goei added. "Our investments in broadband including FTTH, Altice One and Altice Mobile, are advancing this strategy by providing a platform for converged fixed/wireless services and seamless integration of linear and OTT video content, which we believe position us extremely well for the future. Lastly, the strong growth we are seeing in our a4 targeted digital advertising business demonstrates our success in developing new and innovative products for advertisers."
Altice USA grew revenue by 1.8% in the quarter to $2.4 billion, while cash flow rose 1.5% to $1 billion. Much of that growth was due to Altice's Suddenlink operations, which improved video subscriber losses by more than half in the period – it lost 11,000 video customers compared to a loss of 25,000 last year – and better broadband customer additions (2,000 in Q2 compared to a loss of 8,000 in the piror year).
As a result, Suddenlink's revenue growth (3%) was almost double that of its Optimum New York area systems (1.6%). Optimum, which lost about 13,000 video customers in the period due to a carriage dispute with Starz and severe weather, still outpaced its sister unit in terms of cash flow growth – the New York area systems' EBITDA was up 3% while Suddenlink's declined 1.6% in the period.
Thank you for signing up to Multichannel News. You will receive a verification email shortly.
There was a problem. Please refresh the page and try again.