Huawei Goes to Battle with U.S. Government for Global Control of 5G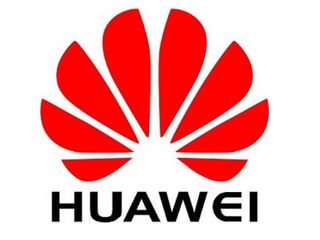 It's a heated international battle that will determine which companies—and countries—control the wireless technology of the future, 5G.
According to the Wall Street Journal, in an unprecedented move, the Trump Administration has asked foreign allies to stop doing business with China's Huawei, the leading global vendor of wireless technology. The U.S. government has been stridently opposed to Huawei's presence in the American wireless market since 2012, when a Congressional report singled out the vendor as a possible pawn for Chinese cyber-espionage.
More cynical, market-focused perspectives note the benefit to American wireless technology vendors amid a brewing tariffs war with China. European vendors like Nokia and Ericsson would also stand to gain from Huawei's global shunning.
But the question has to be asked: With Huawei already touting 22 commercial deals for 5G technology, has the train already left the station?
"So far, we have signed 22 commercial contracts for 5G, and we are working with over 50 carriers on 5G commercial tests," said Ryan Ding, director and president of Huawei's carrier business group, to RCR Wireless. "Through heavy investment and continuous innovation, we are committed to helping carriers deploy 5G networks easily, rapidly, and cost-effectively. And we are ready to work with all stakeholders to drive robust development of the 5G industry."
Ding's declaration came after Huawei also announced that it had teamed with UK wireless operator Three to deliver 2 Gbps speeds in a 5G trial.
Related: Huawei Claims 2-Gig Speeds in London 5G Trial
The WSJ report, however, represents a major escalation in hostilities between the U.S. and Huawei, which has managed to carve a global niche in 5G despite being largely shunned by the U.S. wireless market.
While domestically, U.S. military data communications are conducted over secure, proprietary networks, those held on U.S. bases abroad use commercial networks—networks, government officials say, that could be compromised by Chinese technology vendors like Huawei and the smaller ZTE.
Not only have U.S. government officials briefed counterparts in Germany, Italy and Japan on what they see as a potential cyber espionage threat posed by Chinese tech vendors, they've also reportedly offered incentives on network technology to developing countries that shun the Chinese companies. it's notable that India recently put restrictions on Huawei, as well.
Related: Huawei ZTE Banned from 5G Trials in India
"We engage with countries around the world about our concerns regarding cyberthreats in telecommunications infrastructure," a U.S. official told WSJ. "As they're looking to move to 5G, we remind them of those concerns. There are additional complexities to 5G networks that make them more vulnerable to cyberattacks."
For its part, Huawei stridently denies accusations that it has worked with the Chinese government to provide any information.
In a statement issued last week, Huawei said it is "surprised by the behaviors of the U.S. government"
"If a government's behavior extends beyond its jurisdiction, such activity should not be encouraged," the company added.
The smarter way to stay on top of the multichannel video marketplace. Sign up below.
Thank you for signing up to Multichannel News. You will receive a verification email shortly.
There was a problem. Please refresh the page and try again.