Roku Eyeing Curated Subscription Video Marketplace: Report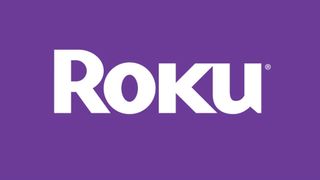 Roku is planning to launch a video subscription video marketplace that would share similarities with Amazon Channels, the SVOD aggregation service that was launched more than two years ago, according to Variety.
Per the report, Roku's plan is to provide a streamlined, more simplified way for users to sign up for and view subscription video services on Roku players and integrated Roku TVs without having to download separate apps.
Roku declined to comment on its reported plans.
Under its curation model, Amazon streamlines access to dozens of OTT-delivered subscription services, including Starz, HBO Now, Showtime, CuriosityStream and BritBox, to name a few, to its Prime customers.
Under Roku's Switzerland-style approach, the platform has become a streaming home for thousands of OTT apps and services. Under Roku's purported approach with aggregation, users wouldn't need to separate apps for partners that are part of the program. Variety said Roku is also working on a new billing platform called Roku Pay.
Elsewhere in the OTT world, Ellation-owned VRV platform has also hitched its wagon to the aggregation model, selling a mix of individual SVOD services alongside a value-driven combo pack.
RELATED: VRV Adds Titles from Warner Bros. Animation, Sci-Fi Service Dust
Comcast, meanwhile, has also been using its pay TV platform to offer and sell more than two dozen, separate subscription video services (opens in new tab), including AMC Premiere, FX+, TumbleBooks TV, History Vault, Lifetime Movie Club, and Acorn TV.
Roku appears to be eyeing an approach that is paying dividends particularly for Amazon Channels. About 55% of direct-to-consumer subscription video purchases are made through Amazon, according to The Diffusion Group.
RELATED: Study: Amazon Dominates Direct-to-Consumer Video
The move to drive the subscription model through a more targeted, streamlined offering also appears poised to bring more dollars to Roku's fast-growing Platforms unit, which includes advertising, subscription revenue sharing and licensing fees from TV manufacturer partners.
RELATED: Roku's Platform Revenue Exceeds Player Revenue in Q1
Thank you for signing up to Multichannel News. You will receive a verification email shortly.
There was a problem. Please refresh the page and try again.