Revving Up to Compete With 5G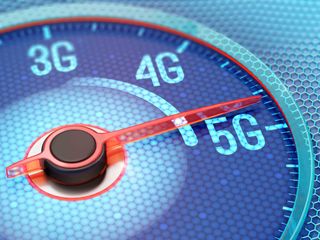 With sprint recently joining the other three major U.S. wireless carriers in announcing initial 5G rollouts, new opportunities and challenges for marketers to enhance customer experience (CX) and help improve the bottom line are just over the broadband horizon for telecommunications, media and entertainment (TME) companies.
As Sprint chief strategy officer Kevin Crull explained: "Today we have a great LTE network, and with Sprint 5G, we'll deliver for our customers mobile data speeds that are up to 10 times faster, with significantly improved reliability and coverage. This next generation of wireless technology will create incredible new connections to people and things, and services and experiences that are so unique they will make an impact on the lives of our consumers."
According to a GSMA Intelligence U.S. market forecast, 5G will reach 100 million mobile connections in early 2023 and become the leading U.S. mobile network technology by 2025, with more than 190 million 5G connections. With it will come newly enabled business-to-business and business-to-consumer applications that are not possible today, creating voluminous data sets and massive scalability in end points.
Enabling New Rivals, Too
In addition, 5G will foster new competitive threats for cable operators of all sizes and regions that, to date, may have been somewhat insulated by limited competitive broadband offerings. The emergence of 5G will arm existing wireless providers and other nontraditional carriers with the ability to suddenly compete with every cable provider in the market for fixed consumer and small to midsize business broadband, making differentiation in customer experience and sophisticated data analytics the keys to defending and growing cable operator subscriber bases.
Advancements in augmented reality, virtual reality and video will drive the need for more bandwidth, which will further pressure companies to closely examine their sales, marketing and customer experience technologies, strategies and best practices. Operators will need to adopt sophisticated marketing technology and programming to compete effectively for high bandwidth subscribers.
The adoption of smart electric and self-driving vehicles, smart houses and even smart billboards will also be accelerated by 5G, adding to the flood of data available to operators. Expertly turning that data into information and insights to improve subscriber experience will be THE challenge. If planned and executed correctly, operators will have many more customer touch points to hyper-target sales messages and offers.
A New Generation of Challenges
Other pressing challenges for marketers aren't awaiting the arrival of 5G. New European Union data-protection rules are now in effect that marketers must address and appropriately consider when developing their marketing strategies and plans, even if their companies don't sell products and services to consumers in that region.
The European Union's General Data Protection Regulation (GDPR) will likely have implications in the U.S., where the Facebook data breach and other consumer privacy episodes are catching consumers' attention and calling into question companies' data privacy policies and procedures.
TME brands should view the new EU data protection rules as an opportunity and reason to put more structure around collecting, managing and using customer data effectively and securely. GDPR should also serve as a 5G precursor for marketers to purge outdated customer data, including any sensitive information that's being held without reason.
Speeding Ahead With 5G
5G won't arrive overnight, but when it does, marketers will find themselves in a more competitive environment. It is imperative that operators prepare to compete in new ways, mainly focused on CX through next-generation marketing technologies empowered by proprietary subscriber data enriched with third party and open source data deployed at each customer touch point.
Personalized and interactive one-to-one communications will shape buying behaviors and define customer experience and a new generation of marketing. Hyper-targeted messaging to individual consumers will become the new normal and present marketers with a golden opportunity to enhance the quality of interactions with customers and deliver a higher return on their marketing dollars.
Are you ready?
Tracy Currie is founder and CEO of Capto, a management and marketing consulting firm, and has more than 25 years' experience helping TME brands and other clients address complex business and marketing technology challenges.
Thank you for signing up to Multichannel News. You will receive a verification email shortly.
There was a problem. Please refresh the page and try again.