Criterion Collection 'Starts From Scratch' with New Streaming Platform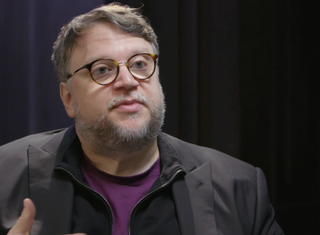 As movie buffs signed petitions to get AT&T's WarnerMedia unit to reverse course on a decision to shutter subscription streaming site FilmStruck, one of the anchor tenants of that platform, The Criterion Collection, has announced plans to launch a new platform next year "picking up where the old service left off."
But as it seeks to build it own streaming home for the Criterion Channel following the shuttering of its exclusive SVOD perch on November 29, the New York-based Criterion Collection also admits that it's "starting from scratch." That probably means it needs to build its own technology backbone and re-recruit an all new subscriber base, all at a time when the niche-targeted SVOD business has become hugely competitive.
Related: Classic Film Streaming Service Folded by AT&T Makes Comeback
Criterion, which has restored and curated hundreds of classic and acclaimed contemporary films, won't discuss the strategy for its launch, which it says is happening next spring; at least, not beyond what it already said in a blog post on November 16.
It did say the platform will include all the familiar elements featured on FilmStruck.
Director spotlights and actor retrospectives will be included, featuring "major Hollywood and international classic and hard-to-find discoveries from around the world." The guest programmer series Adventures in Moviegoing will be included, as will regular series Art-House America, Split Screen, Meet the Filmmakers and Ten Minutes or Less.
"The new service will be wholly owned and controlled by the Criterion Collection," the post said. "We hope to be available in U.S. and Canada at launch, rolling out additional territories over time."
Will WarnerMedia provide Criterion with a subscriber list to market its new service to? Company reps didn't respond to this question, but the answer doesn't appear to be yes.
The company seems to be aggressively driving potential subscribers to a sign-up page early, issuing this call to arms in its blog post: "We will be starting from scratch, with no subscribers, so we will need all the help we can get. The most valuable thing you can do to help now is go to Criterion.com/channel and sign up to be a Charter Subscriber, then tell your friends to sign up too. We need everyone who was a FilmStruck subscriber or who's been tweeting and signing petitions and writing letters to come out and to sign up for the new service. We can't do it without you!"
At least in terms of business model, Criterion seems to have things figured out. It'll offer its services for $10.99 a month, or $100 a year with a lump sum payment. Those who sign up early will get the service for $9.99 a month, or $89.99 a year. The operator is offering a free 30-day trial.
Will it be the exclusive streaming home of the Criterion Collection? Maybe not. While it culls niche properties like FilmStruck and Drama Fever from its herd, WarnerMedia is considering a roll-up of FilmStruck into a broader-targeted streaming platform it has in the works—a platform that would house Criterion Collection offerings.
Meanwhile, there's always Hulu Plus, which used to be Criterion Collection's SVOD home prior to the 2016 launch of FilmStruck.
The smarter way to stay on top of the multichannel video marketplace. Sign up below.
Thank you for signing up to Multichannel News. You will receive a verification email shortly.
There was a problem. Please refresh the page and try again.