AT&T and Mobile 5G: The 'Puck' Starts Here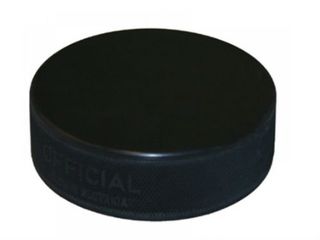 AT&T is preparing to launch "mobile" 5G service by the end of 2018 in about a dozen markets, but the initial deployment won't involve direct integration with laptops, smartphones or tablets.
Rather, AT&T will initially lean on a small router-like device that can connect other devices to the 5G network.
"Think of this as a puck," Randall Stephenson, AT&T's chairman, president and CEO, explained Wednesday (January 31) on the company's Q4 earnings call.
He reasoned that AT&T wants to push mobile 5G forward before handsets that support the next-gen wireless technology become available.
"The thing [that's] going to cause 5G to go slow, more than anything else – it's just avaialbity of handsets," he said, adding later that AT&T will be "pushing the vendors" to ramp up their work with 5G-ready handsets.
AT&T hasn't said much else about how these 5G pucks will work or what they will cost, but placing them under the "mobile" label seems a bit of a stretch. I agree with Light Reading's Dan Jones, who views this more of a "nomadic" approach, rather than something that contains all the aspects of what one would expect from a truly integrated mobile offering.
Stephenson also talked up the fixed wireless capabilities of 5G, which has been AT&T's initial focus on the technology and its stance that 5G can deliver gigabit-level performance.
"The use case [for 5G] I get most excited about is the opportunity to have a nearly nationwide broadband footprint," Stephenson said, adding that 5G "could be a fixed-line replacement for both business and residential customers.
"The capacity is there, the performance is there. There's going to be full gigabit throughput," he said.
He also noted that AT&T is also looking forward to deploying millimeter wave spectrum from its FiberTower acquisition, noting that it will provide an average of nearly 360 MHz of nationwide spectrum, even with a settlement with the FCC that will return some spectrum to the agency factored in.
"Millimeter wave is critical for our 5G strategy and we'll be putting this spectrum to work later this year," he said, hopeful that it will give AT&T a quantum leap in both capacity and performance."
The smarter way to stay on top of the multichannel video marketplace. Sign up below.