Altice: One Brand, One Lineup?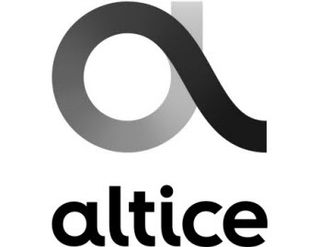 Two days after it cranked up the hype amplifier to eleven in announcing its new rebranding initiative, Altice USA said it has reached a comprehensive carriage and advanced advertising deal with Viacom that will include the return of the programmer's channels to its Suddenlink systems in the Midwest.
Viacom and Altice were light on details of the agreement. The advanced ad portion sounds interesting – Altice is putting a lot of effort and resources into the targeted ad space, buying Audience Partners in March and using its set-top box data to help ad buyers and sellers focus their messages. Viacom has been an early proponent of advanced advertising, given that its youthful audience is what advertisers covet the most. But again, details were light. In a statement, Viacom and Altice said the two will form a partnership that marries Altice's audience data and platforms with Viacom's advanced ad offerings "to deliver local and national advertising across multiple screens, including TV, mobile, tablet and desktop."
But for my money the most interesting part is the return, after almost three years, of Viacom's cable channels to Suddenlink's 1.1 million customers. It was in 2014 that Suddenlink followed Cable One in pushing Viacom out its respective cable door, claiming that the programmer was simply trying to force it to buy networks it didn't want. Cable One may have fired the first shot in the bundle wars, but Suddenlink, which today has more than twice the video customers of the Phoenix-based operator, fired the loudest.
Since then there has been a hue and cry for smaller, cheaper video packages and Viacom has been shut out of some deals for over-the-top providers – YouTube TV and Hulu Live TV. This month it was revealed that Charter Communications, the second largest cable operator in the country, was relegating Viacom's six core networks to its priciest tier for new customers. Viacom has said it doesn't believe Charter has the right to do that and is in discussions with the operator. On Monday Viacom's new CEO Bob Bakish said the programmer was in "very advanced discussions" to create a streaming entertainment package that would retail for $10 to $20 per month. 
Before it was purchased by Altice in December 2015, Suddenlink said the loss of the Viacom networks had little effect, and beefed up its lineup with low-cost replacements like Revolt.TV, The Blaze and Comedy.TV. When Altice later purchased Cablevision Systems, which had a Viacom carriage deal, many were waiting to see how long it would be before the two operators would sync up their programming lineups.
When Altice launched its rebranding initiative on Tuesday under the concept of "One Brand, One Group," it seemed to scream the logic behind similar channel lineups. 
But just how many Viacom channels Altice will carry is up in the air. In announcing the deal, Altice said that "a number" of the Viacom networks would return to Suddenlink. It also said that its former Cablevision systems, which operate under the Optimum name, renewed its carriage deal with the programmer's "premier networks."
When asked to elaborate, neither side would offer details. An Altice spokesperson said the company would communicate to customers directly about changes to their programming lineups.
In a research note, Sanford Bernstein media analyst Todd Juenger wrote that the Optimum carriage deal was set to expire on Sept. 30, the end of Viacom's fiscal year. But Juenger was intrigued by the wording of the joint company statement just like we were, and came to a similar conclusion – the Optimum deal probably is for fewer Viacom networks.
"We did expect Altice would insist on carrying fewer Viacom networks – which is exactly what has seemed to happen, based on this text from the press release," Juenger wrote.
In February, Viacom said it would focus on six core channels – MTV, Nickelodeon, Comedy Central, BET, Nick Jr. and Paramount. That led some to believe, including Juenger, that Viacom's 19 other networks would eventually disappear.
Whether that means anything with this deal is unknown. We don't know which networks will be included when the new deal kicks in until it does. Right now, according to the Optimum web site, about 16 Viacom networks are carried.
While Juenger expressed concern and has been an outspoken critic of Viacom in the past (he has an "underperform" rating on the stock), other analysts appeared to be more optimistic regarding carriage of the networks, with several saying the deal involves most of the programmer's channels at healthy price increases.
Jeffries & Co. media analyst John Janedis, who has a "buy" rating on Viacom, estimated that the carriage deal would return "the flagship 6 and many other networks," praising the advanced ad component of the agreement. Janedis estimated that while the deal is short on details, he figured it is similar to other pacts and falls within the framework allowed by Most Favored Nation clauses.
"With that framework, we assume annual escalators in the MSD [mid-single digit percentage] range and a five-year term," he wrote.
Guggenheim Securities media analyst Michael Morris, who also has a "buy" rating on Viacom, was equally optimistic, estimating a five-year deal with annual price escalators in the mid-single digit range. Morris also estimated that in the nearly three years since it dropped the Viacom networks, Suddenlink has lost 150,000 video customers, a 12% decline compared to 3% for the cable industry and 4% for pay TV providers over the same period.
JP Morgan media analyst Alexia Quadrani – who rates Viacom "overweight" – joined the chorus in her report. Quadrani estimated that it may take a while for the full effect of the agreement to be realized.
 "Although we believe it may take a few months for the networks to be added to the Suddenlink service, suggesting a benefit only at the very end of the fiscal year, we also expect almost all except two very small networks (such as NickMusic) to be added to the platform," Quadrani wrote. She too estimated mid-single price escalators, citing Bakish's comments at the JP Morgan conference Monday.
Wunderlich Securities media analyst Matt Harrigan also saw positives in the deal, even if it doesn't include all of Viacom's networks.
"We do not look for any effect on near-term 2017 estimates given the lateness in the fiscal year, but we are very encouraged on the incremental afforded stability and potential template for agreements with other distributors -- even if not all Viacom networks are included, " Harrigan wrote. 

Bank of America Merrill Lynch media analyst Jessica Reif Cohen released a report Friday that was extremely detailed -- she wrote that all but two small digital networks were included in the deal and that it extends Viacom's carriage rates and escalators "well into" the next decade.  

"We believe the deal marks a significant positive for Viacom's turnaround strategy, which has been focused in part on improving the company's relations with its key distributors, returning affiliate fee growth rates to normalized rate escalator levels and delivering value to distributors for the good of the Pay TV ecosystem," Reif Cohen wrote. 

In the announcement, Altice said Viacom's networks include "Nickelodeon, Comedy Central, MTV, BET, Nick Jr., VH1, Spike (which will be rebranded as the Paramount Network in 2018), TV Land, and CMT, among others." That's more than the core six, but far short of the 25 networks in the company's programming stable.
For his part, Juenger stands behind his past comments, adding in an e-mail message that he is simply basing his assumptions on Viacom's own statements. And he wondered why Viacom didn't just come out and say which networks were involved, like it has in the past.
Viacom, like other programmers has to be careful about the wording when announcing these deals so as not to violate non-disclosure agreements.
But most programmers, Viacom included, have had no problem in specifically delineating what networks are involved in carriage agreements. In the past year Viacom has announced two carriage renewals with Cox Communications and Dish Network that either specifically listed every network included or given the number of networks included in the deal. Granted, as part of the Dish renewal announcement, the satellite carrier's over-the-top service Sling TV agreed to carry Viacom networks "including Comedy Central, BET, Spike, MTV, Nick Jr. and many others." Specific packaging details were not announced for that service. But for Dish, Viacom said the deal included the 18 networks it was already carrying, "including Nickelodeon, Comedy Central, MTV, VH1, Spike, BET, CMT, TV Land, Nick Jr., and Nicktoons." And in a carriage deal with OTT service DirecTV Now reached last October, Viacom listed 11 networks -- Nickelodeon, Comedy Central, MTV, VH1, Spike, BET, CMT, TV Land, Nick at Nite, Nick Jr., and Logo -- when the deal actually included 15 channels. DirecTV Now also carries Teen Nick, MTV2, MTV Classic, Centric and Nicktoons.  

Maybe Altice USA did decide to take all of Viacom's networks at healthy price increases. It as an IPO coming up by the end of the year -- it filed documents in April -- and maybe it didn't want to rock the boat with an extended carriage fight. But Altice has been extremely aggressive when it comes to seeking out cost efficiencies -- it said it shaved half of the expected $900 million in cost savings from the former Cablevision systems last year.   
And maybe it doesn't matter. So far investors took the announcement in stride – Viacom stock closed at $34.90 per share on Wednesday, up 16 cents. And Juenger said the deal is probably a wash – the good news is carriage has returned to Suddenlink, the bad news is that maybe Optimum is carrying fewer Viacom channels.
But if the number is low, there could be future implications for Viacom in other deals with other carriers, Juenger added in his research note. And depending on what the over-the-top "entertainment package" Bakish has touted actually looks like, it could influence what MVPDs are willing and able to pay for Viacom's core channels.
And that could have broader implications for other programmers, who are struggling with lower ratings and a traditional distribution base that is increasingly chafing at high content costs. Analysts in the past liked to call Viacom the "canary in the coal mine," mainly because its youthful audience adopted trends well before older-skewing networks. Let's hope this one doesn't end up being a trend that leaves other programmers gasping for air.
Weekly digest of streaming and OTT industry news
Thank you for signing up to Multichannel News. You will receive a verification email shortly.
There was a problem. Please refresh the page and try again.