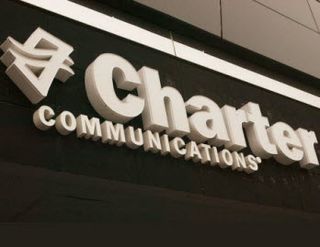 Charter Communications' decision to place Viacom's flagship networks – Nickelodeon, MTV, VH1, Spike, BET and Comedy Central – on its priciest video tier not only sucked the air out of Viacom stock, it could have other programmers gasping for breath in carriage negotiations to come.
Charter, the second largest cable operator in the country with 16.8 million subscribers, recently began making Viacom's "core six" channels available to new customers only via its "Gold" tier, a $99.99 per month tier with more than 200 channels.
Viacom CEO Bob Bakish tried to downplay the move – he said on the programmer's May 4 earnings call that he did not see it as a broader re-tiering of its networks by other distributors and that it was in talks with Charter. Nevertheless, it still pummeled the stock. Viacom shares already down 7.5% on May 3 as a result of a sector-wide decline amid fears of declining viewership and sluggish ad sales, fell another 7.1% on May 4, closing at $36.46 per share. Shares were up slightly in afternoon trading May 5, to about $36.48 per share.
In a research note to clients Friday, Sanford Bernstein's Todd Juenger, who has been sounding the alarm for the content business for years, saw Charter's move as just the beginning of what could be a world of heartache for programmers.
"Some investors have asked us if this is the 'canary in a coal mine' for future Viacom distribution problems," Juenger wrote. "Our answer is, no, Cable One and Suddenlink dropping Viacom entirely was the canary in a coal mine. That was the warning signal. Charter tiering the flagship Viacom networks is more the equivalent of the coal miners ignoring the warning and getting the oxygen sucked away from them. And this happened ~one year before the *real* distribution renewal agreement between Charter and Viacom. We think this tells us how to expect Charter to approach that renewal. Just wait until this spreads to other distributors."
Whether it spreads to others is the big question. Every distribution deal is different, but all of them include minimum carriage requirements and if a distributor falls below that minimum number, they have to pay more. If for some reason Charter has figured out a way around this, you can bet this will snowball.
Viacom, because its networks skew younger, has always been the bellwether for both boom and gloom in the cable business. It ushered in the reality TV era with the 1992 debut of The Real World, taking the genre to its logical conclusion in 2009's The Jersey Shore. More recently, it was the first pay TV programmer to feel the effects of SVOD deals on its linear networks, the first to feel the effect of the audience shift to mobile and other devices and the first major programmer to get dropped by mid-sized distributors (Suddenlink and Cable One). Now, it appears that Viacom could be the first major programmer to be relegated to pricey tiers, something that distributors have wanted to do for years, but contractually were never able to do.
Charter has been aggressively rejiggering its programming contracts ever since the completion of its purchase of Time Warner Cable and Bright House, and has faced some pushback in its interpretation of its programming deals from other providers in the past. Those disputes have centered on affiliate fee rates – Charter believed all of its systems were entitled to paying lower TWC rates even in legacy Charter systems that had ongoing deals. The programmers had thought differently.
Viacom, too, holds a different view on Charter's ability to tier its networks.
"There is a difference of opinion on what is appropriate," Bakish said. "We have a very strong point of view and are in conversations about it. I believe this will get resolved. "
The smarter way to stay on top of the multichannel video marketplace. Sign up below.