With Verizon on Its Back, Altice Carries Quarter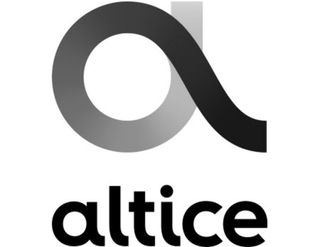 Altice USA reported its strongest quarter ever since bursting on the scene in 2015, but even with a distracted chief competitor in Verizon Communications, CEO Dexter Goei said he doesn't see a huge opportunity to take share — yet.
Verizon Communications has about 4.5 million Fios TV and 6 million internet subscribers across the country. Altice has the greatest exposure to Verizon of any cable operator. Verizon offers a fiber-based voice, video and data product to at least half of Altice's Optimum footprint in the New York metro area.
While Verizon, like other pay TV service providers, has lost video customers over the years — it shed 62,000 Fios TV customers in the third quarter — its broadband growth has been stronger, adding 54,000 Fios high-speed internet customers in Q3.
Over the past year, though, Verizon has shifted gears to place most of its focus on new 5G wireless technology, seemingly reducing its emphasis on wireline offerings like Fios. That, some observers have noted, could be a major opportunity for Altice to take back share.
"We don't see them dropping their hands from a competitive standpoint in the 4G products, nor in their Fios product out there," Goei said. "I do think they are sinking a lot of effort into 5G, and they will continue to. But I'm not so sure that will [cause] them take their eye off the ball, relative to their existing operations."
Heavy Lifting Required
Rolling out 5G will require a massive effort, though, including deploying fiber deeply into neighborhoods and nodes where the telco wants to offer service. Verizon already said it plans to launch 5G in five markets: Panama City, Fla.; Sacramento, Calif.; Los Angeles; Indianapolis; and Houston. More markets will come, but there has been no timetable released for when the product will makes its way to the New York metro area, Altice's largest market.
"When they start really deploying the fiber they need to have a national product on 5G, there will be a complete reset in terms of expectations and the time it will take for them to deliver a truly large customer base product," Goei said.
Goei compared the 5G rollout with Altice USA's own fiber-to-the-home buildout, adding that it takes time to push through the red tape and other obstacles to deliver a product.
"Verizon has to drive fiber very deep into neighborhoods in order to provide a 5G potential substitution," Goei said. "In areas where they don't have a current Fios footprint or they [don't] have pole-attachment rights, etc., it's going to take them a very, very, very long time and a lotta, lotta, lotta capital and patience. The discourse and the rhetoric around this is going to change as they start running into the challenges of deploying this on a large-scale basis."
Despite the focus on 5G, Verizon continues to market its Fios services "pretty hard," Pivotal Research Group CEO and senior media & communications analyst Jeff Wlodarczak said.
"Maybe if Verizon were to sell off Fios to someone (say an RLEC like Frontier) opportunities could emerge for Altice," Wlodarczak said in an email message. "But I agree with Dexter, I don't expect Verizon to drop the ball (especially if they are looking to sell the asset they need to keep appearances up)."
Verizon has said it has no intention of selling its Fios unit.
Wlodarczak was more skeptical of the telco's plan to focus on 5G, saying Verizon's plan to slow down FTTH deployment in favor of 5G is a "big mistake."
"I question whether fixed 5G will ever make that much of a difference, especially as logically people's bandwidth needs are only headed in one direction," Wlodarczak noted in his email. "The real buildout costs for fixed 5G are similar to FTTH and the significant lack of ubiquity is a big problem. I actually think Verizon is making a big mistake slowing down FTTH and moving to a fixed 5G approach."
Altice has its own fiber build to worry about. The cable operator is in the second year of a five-year, multibillion-dollar buildout to bring fiber to the home to its 4.6 million customers by 2022. Goei, on a conference call with analysts, said Altice has already soft-launched a 1 Gigabit per second fiber service in Long Island and expects a "significant" acceleration of the rollout across the Optimum footprint in 2019.
It couldn't come at a better time.
Well-Penetrated Terrain
Altice USA's Optimum market, the former Cablevision Systems, has some of the highest video and data service penetrations in the country — as much as 80% in some areas, MoffettNathanson principal and senior analyst Craig Moffett wrote in a recent note to clients. It could face challenges over the next few years as a victim of its own success.
The Optimum unit only added 2,000 broadband customers in Q3, indicating that at least in that region the company is getting close to the end of its growth runway.
While it's unclear if Fios's wireline service will suffer as a result of the 5G rollout — Verizon said it won't — Moffett added that for Altice USA, the good news is that the bad news probably can't get any worse.
"There are arguments to be made that Altice will be fine in its legacy Optimum footprint," Moffett wrote. "They already face about as much competition as they ever will, for example, while competitive overlaps with fiber (and fixed wireless) are still rising everywhere else."
The smarter way to stay on top of the multichannel video marketplace. Sign up below.
Thank you for signing up to Multichannel News. You will receive a verification email shortly.
There was a problem. Please refresh the page and try again.