The FAST and the Delirious: Why the Stampede to Free Ad-Supported Platforms Looks Like a Rerun of the Streaming Wars (Bloom)
Or, as one industry denizen tells us, being ad-supported is 'a hard way to make a living'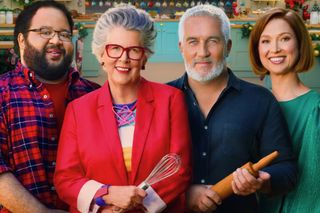 (Image credit: Roku)
If nothing else, the recent NewFronts presentations established one thing: everyone's going FAST ... and fast. Media companies are multiplying their free ad-supported TV channels, services and original programming like rodents in rut, with lots more coming soon.
As more and more options pile up, though, will the sheer profusion undercut potential financial benefits for any specific provider? Or are we just setting up a repeat of the Streaming Wars (Ad-Supported Version)? If nothing else, success in FAST will require a new strategy playbook, including, gulp, exclusive and original programming and more marketing.
Being ad-supported is "a hard way to make a living," said Ori Winitzwer, a partner of Integrated Media Co., whose investments include two soccer-focused media companies. "That said, it's there, it's possible. To me the sin of digital media, what we're seeing now in terms of valuations, is there are a lot of companies that didn't really stand for anything, they just chased scale. And they were encouraged to do that."
Not everything's awesome in the purely ad-supported world of less-than-premium content. YouTube, the king of user-generated content of every possible kind, continues to see a soft ad market, down 2.6% year over year in the first quarter. That's not … great for companies now depending on FAST to patch over holes in their balance sheet caused by streaming. Yes, of course YouTube videos aren't quite the same as a Hollywood-perfect episode of classic TV, but increasingly, audiences don't care. So, consider it another possible warning sign amid the cavalry charge into FAST.
And for FASTs, it's important to remember that the hamster-wheel chase for views already caught up with an older generation of news and media startups, such as the now-closed Buzzfeed News and struggling Vice, among many others.
The problem for 2010s-era companies was that more online traffic didn't necessarily translate to more dollars in an era where the media companies didn't own the platforms where most audiences were, writes Ben Smith, former editor-in-chief of Buzzfeed News, co-founder of Semafor, and author of just-published Traffic: Genius, Rivalry and Delusion in the Billion-Dollar Race to Go Viral.
Some of the 2010s problems Smith writes about haven't disappeared in the 2020s, where there's more of everything, everywhere, and especially in video.
Regardless, companies are diving into free, ad-supported TV with a vengeance. At the NewFronts, Amazon focused on FreeVee, adding more than 100 series from its subscription Prime Video operation, as well as a new Trevor Noah talk show and a 24/7 Washington Post news channel.
On the hardware side, Amazon's Fire platform will get its own FAST family of linear channels. That will give it parity with the Roku Channel, which renewed original series The Great American Baking Show, and Samsung TV Plus, which is launching a Conan O'Brien channel. Vizio added another layer to its FAST feast, launching a branded content studio featuring shows from Michelle Hobgood and Rance Nix.
"People still love that traditional TV experience that removes some of the curation" requirements, the co-founder of a prominent AVOD/FAST service told me. He's about to launch his latest ad-based bet on TV, but wasn't quite ready to be identified publicly.
And there's plenty of room for growth, the recently departed founder of another large niche streaming service told me. Only a quarter of U.S. households have smart TVs, which means growth opportunities are huge as more people get connected, and discover the wealth of free programming there. The lag in adoption is particularly notable among Latino households, which he estimated trail early adopters by four or five years.
"Penetration rates are still low," he said. "There's a lot of green space ahead. It's like cable television all over again."
The U.S. advertising market generates $70 billion a year for video advertising of all kinds. Digital video advertising, which includes YouTube streamingand other social media, was up 21% in 2022, to $47.1 billion, the Internet Advertising Bureau said.
IAB projected digital video advertising will jump another 17% percent this year, to $55.2 billion, with connected TV ads particularly hot, up 22% in 2022. Two-thirds of buyers in the survey respondents called CTV a "must-buy."
Individual FAST purveyors are thriving, too. Fox reported that ad revenue on Tubi was up 31% over the previous year, to $170 million. No coincidence, Tubi viewership is up 38% year over year. TV maker Vizio said it added 148 new ad clients to its SmartCast platform in the first quarter, with its WatchFree Plus service the platform's second-most watched FAST app, with the fastest growing revenues.
At the same time, consumer enthusiasm for subscriptions is muting. Hub Entertainment Research's just-released Best Bundle survey found modest but notable drops for streaming services. And Hub identified another worrisome trend, "de-stacking," as fewer consumers have three or more subscriptions. By contrast, FAST viewing "remained steady."
"Booms don't last forever, and inflation and economic worries may have finally slowed the roll of consumers looking to stack traditional and streaming subscription TV services," said study co-author David Tice. "However, FASTs have maintained their momentum this year; In a time of economic uncertainty, 'free' is a powerful differentiator."
A couple of flies are buzzing the unguent, however. One is the sheer multiplicity of channels. AVOD/FAST was supposed to keep costs down, while maximizing the value of library content. Yes, revenues are growing, but if the money is being cut more and more ways, how much is any one provider going to make? And if the same shows are licensed on lots of different services, what's different about any one of them?
That's why you're seeing more announcements of either original shows, or content moving to a media company's FAST channels from its subscription offering. Both can punch through FAST's miasma of similar-sounding channels.
The other issue is how much audiences are paying attention when it's free, (forgettable), and something they may have already seen. FAST is the definition of TV as background companion. Poor engagement is a potential issue, especially for advertisers, and also affects how sticky a FAST channel can be to viewers.
Because of that, how you build a FAST channel really matters for its success, said the niche streaming service's former CEO, who presided over the creation of dozens of them. In a FAST future, audiences will be presented with thousands of choices, many rather similar sounding, across multiple providers.
Most viewers seem to prefer watching channels based on a single franchise (think The Simpsons, Bob Ross' The Joy of Painting, or Real Housewives) or with an "extremely specific focus," the former CEO said. That way, they know exactly what they're getting.
Programming that's too general means too much uncertainty both for audiences and for advertisers. To get and keep both, expect a lot more marketing, an explosion of branded/sponsored content, and other tricks to drive revenue and stickiness.
As we leap into FAST's new era, media companies once again must devise clever ways to get and keep viewers and advertisers, in large enough numbers and low enough cost to make money. If you thought FAST channels had a lot of reruns already, just wait.
This Streaming Wars (Ad-Supported Version) is going to look very familiar.
The smarter way to stay on top of the streaming and OTT industry. Sign up below.
David Bloom of Words & Deeds Media is a Santa Monica, Calif.-based writer, podcaster, and consultant focused on the transformative collision of technology, media and entertainment. Bloom is a senior contributor to numerous publications, and producer/host of the Bloom in Tech podcast. He has taught digital media at USC School of Cinematic Arts, and guest lectures regularly at numerous other universities. Bloom formerly worked for Variety, Deadline, Red Herring, and the Los Angeles Daily News, among other publications; was VP of corporate communications at MGM; and was associate dean and chief communications officer at the USC Marshall School of Business. Bloom graduated with honors from the University of Missouri School of Journalism.