Reports: AT&T's Stephenson Says Need for Scale Led to Time Warner Buy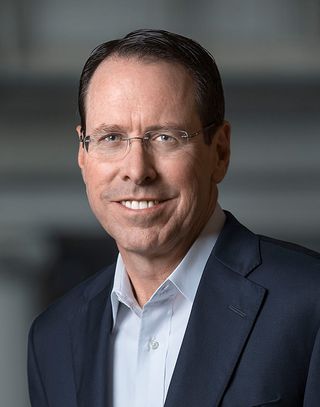 AT&T chairman and CEO Randall Stephenson pretty much stayed on message in his testimony in the ongoing federal antitrust trial concerning AT&T's pending merger with Time Warner Inc., stressing that the deal is necessary for the distribution giant to continue to compete effectively against over-the-top providers.
Stephenson also dismissed government suggestions that AT&T would use Time Warner content, which includes CNN, HBO, TBS, TNT, Cartoon Network and others, as a club to force higher prices for programming or to lure subscribers to other pay TV services to AT&T.
Stephenson's testimony followed that of Time Warner chairman and CEO Jeffrey Bewkes, who told the court Wednesday that government claims the combined entity would force higher prices or exclusivity were "ridiculous."
According to reports, Stephenson said he viewed the Time Warner agreement as a "vision deal" that would help the company compete against emerging OTT providers like Netflix and Amazon. The Time Warner deal is a big shift in strategy for the company into the content arena, a move Stephenson said the company has to make quickly.
"We knew we had to have scale," he said, according to Variety. 
Stephenson was the second AT&T executive to take the stand in the trial in as many days. Late Wednesday AT&T senior EVP of AT&T-Time Warner integration planning John Stankey, dismissed the government's fear that the combined entity could join with fellow vertically integrated entertainment company Comcast to withhold content from rival distributors. Stankey said that wouldn't make good business sense and given AT&T's many battles with Comcast in the past, was extremely unlikely.
"I'm not going to cooperate with someone I don't like," Stankey said of Comcast, according to Bloomberg. "We don't want to cooperate with Comcast and play their game."
The smarter way to stay on top of the multichannel video marketplace. Sign up below.
Thank you for signing up to Multichannel News. You will receive a verification email shortly.
There was a problem. Please refresh the page and try again.