Reaction to Sinclair-Tribune Deal Implosion: Good Riddance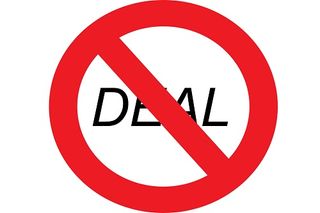 The early consensus after Tribune Media terminated its $3.9 billion merger with Sinclair Broadcast Group is probably what most would have expected – most industry groups are happy that the deal, which would have created a powerful and conservative voice in American Broadcasting, is officially dead.
That the deal, which early on in the process was expected to cruise through the approval process – President Donald Trump himself was a big cheerleader for the merger – ended up on the cutting room floor is a bit of a surprise. But anyone who has been keeping a n eye on recent developments could probably see the handwriting on the wall.
"The decision by Tribune not renew its merger transaction with Sinclair ends a merger that posed serious risks for diverse and balanced news in America's heartland," said NewsMax CEO Christopher Ruddy in a statement. "When NewsMax began its opposition to this merger, we were told it was virtually 'guaranteed' and could not be stopped. I like taking on hopeless causes, especially when I believe the facts and good sense argue for such a cause. Tribune's statement today withdrawing from the merger confirms what NewsMax and others have been saying: Sinclair had failed to respect the regulatory review process and the rule of law, as it relates to market concentration and media ownership."
President Trump has been a big fan of Sinclair during his term in office, defending the company's conservative stance in contrast to what he calls liberal-slanting "fake news."
When FCC chair Ajit Pai and the DOJ expressed some concerns last month with the merger, Trump tweeted that while liberal media outlets have been allowed to get bigger, that wasn't the case for conservative voices like Sinclair's.
[embed]https://twitter.com/realDonaldTrump/status/1021917767467982854[/embed]
The cable industry has been against the deal since its inception, claiming that the combined company would exert tremendous power on the retransmission consent front, with more than 200 stations covering more than 70% of U.S. television households. But most operators, who maybe are keeping in mind that they will still have retrans negotiations with Sinclair in the future, decided to keep quiet on the deal's failure.
America Cable Association CEO Matt Polka, who has been cable's voice against the merger since the beginning, said the
"Tribune's decision to pull the plug on the Sinclair merger is great news for consumers who will avoid paying the higher pay-TV rates the deal would have caused," Polka said in a statement. "It is especially great news for those consumers served by smaller video providers that have been victimized in the past by outrageous retransmission consent fee hikes and scurrilous signal blackouts by large corporate broadcasters.
Polka also took to Twitter to express some surprise at Tribune's decision to sue Sinclair over the deal, tweeting that the suit was "incredibly ironic."
[embed]https://twitter.com/MATTatACA/status/1027525470982758400[/embed]
At the American Civil Liberties Union, which came out early against the merger, the credit was given to individual citizens who came out in numbers to oppose the deal.
"The Sinclair deal would have trampled on First Amendment principles, crippled the future of journalism, and disproportionately harmed communities of color," The ACLU said in a statement. "But thousands of activists raised their voices — and it worked."
[embed]https://twitter.com/ACLU/status/1027555551297847300[/embed]
Legislators also came out to support Tribune's decision.
Sen. Tom Udall (D-NM) tweeted that the termination is good news for consumers that depend on reliable news sources.
"The termination of the Sinclair-Tribune merger is good news for people who depend on reliable local news to stay informed. Proud to have worked with @SenatorCantwell & countless Americans who spoke up & helped stop this unprecedented corporate consolidation of local broadcasting."
[embed]https://twitter.com/SenatorTomUdall/status/1027569469739200513[/embed]
For Sen. Richard Blumenthal (D-Conn.), reaction was short and sweet.
[embed]https://twitter.com/SenBlumenthal/status/1027604674881277952[/embed]
Thank you for signing up to Multichannel News. You will receive a verification email shortly.
There was a problem. Please refresh the page and try again.