NYC TV Week: Upstart Video Streaming Services Need to Be Available Across Multiple Platforms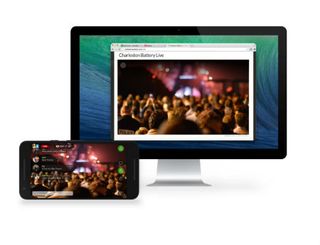 The digital platform is full of opportunities for new and upstart streaming services, but executives speaking Tuesday at NYC Television Week's Streaming TV event say providing quality, targeted and authentic content to viewers across multiple platforms are key to surviving a competitive landscape.
Executives speaking at "The Upstarts" morning panel said that the digital streaming platform allows opportunities for distribution -- whether it's direct to consumer or through services like Pluto TV which offers live and SVOD content -- that are not available in the traditional linear television space.
Other services like The Preview Channel -- which offers movie and video game trailers -- have succeeded in gaining distribution through Smart TV developers like XUMO and Samsung, according to Preview Channel CEO William Sager. Executives say the key it to be available on as many platforms as possible to reach the widest audience.
"You actually have to be everywhere; it's all about ubiquity," said Gregor Angus, founder and CEO of True Royalty TV, which offers British-themed content. "Your audience has to be able to watch you wherever and whenever."
Damian Pelliccione, CEO of LGBTQ-targeted service Revry, added that offering unique content that's not available elsewhere helps new services break out from the clutter.
"In the U.S. alone the LGBT community spends over $913 billion in disposable income," he said. "In addition, 20% of millennials, which is the largest consumer purchasing power in the world, identifies as LGBTQ, and 35% of Gen Z identifies LGBQT. That's where we see the opportunity as those kids buy homes and cars … we will scale up with them by offering more content to them."
News-themed service Newsy, which has a footing on both linear and streaming platforms, has been able to secure advertising partners due to its ability to target news junkies on multiple platforms, according to Newsy director of ad sales Ryan Forbell.
"It's been beneficial to our partners from a sales perspective because we're able to deliver two very uniquely different audiences," Forbell said. "Digital offers a much younger audience; the linear space tends to deliver a much older audience."
In order to survive in an increasingly crowded environment, however, it's important to connect to your target audience in an authentic way and to have the community of viewers that you're targeting buy into the service's concept, according to BroadwayHD founder and three-time Tony Award-winning producer Bonnie Comley.
"We are recognized by the Broadway industry as an additive to the business," she said. "They see BroadwayHD as a streaming platform that was built by people within the industry with input from the industry."
Added Revry's Pelliccione: "Building brands today, especially for younger people, have to have social impact -- if they don't I don't know why you're doing it and you probably won't exist in five to 10 years," he said. "We have a mission to bring totally authentic representation for the [LGBQT] community to the rest of the globe. There needs to be a cause, a mission and a culture that you brand yourself with."
The smarter way to stay on top of the multichannel video marketplace. Sign up below.
Thank you for signing up to Multichannel News. You will receive a verification email shortly.
There was a problem. Please refresh the page and try again.